Book Direct Benefits:
✓ Save up to 35% on room rates ✓ Greater selection of rooms & packages ✓ No Deposit & Flexibility ✓ Meal options ✓ Local activity discounts
Welcome to Doolin Inn

Your home in the heart of Doolin…
The warmth, personal attention, and homely charm of a 4* modern country house & restaurant, combined with the professional and seamless service of a hotel – this is Doolin Inn, your home in the heart of Doolin. From a hearty healthy breakfast to set you up for the day, a delicious meal in Anthony's, our evening restaurant, to a beautifully-appointed bedroom with everything you need, and the friendly advice of people who really know Doolin.
We look forward to welcoming you to Doolin, County Clare. Get directions here.
~ Anthony, Deirdre & the team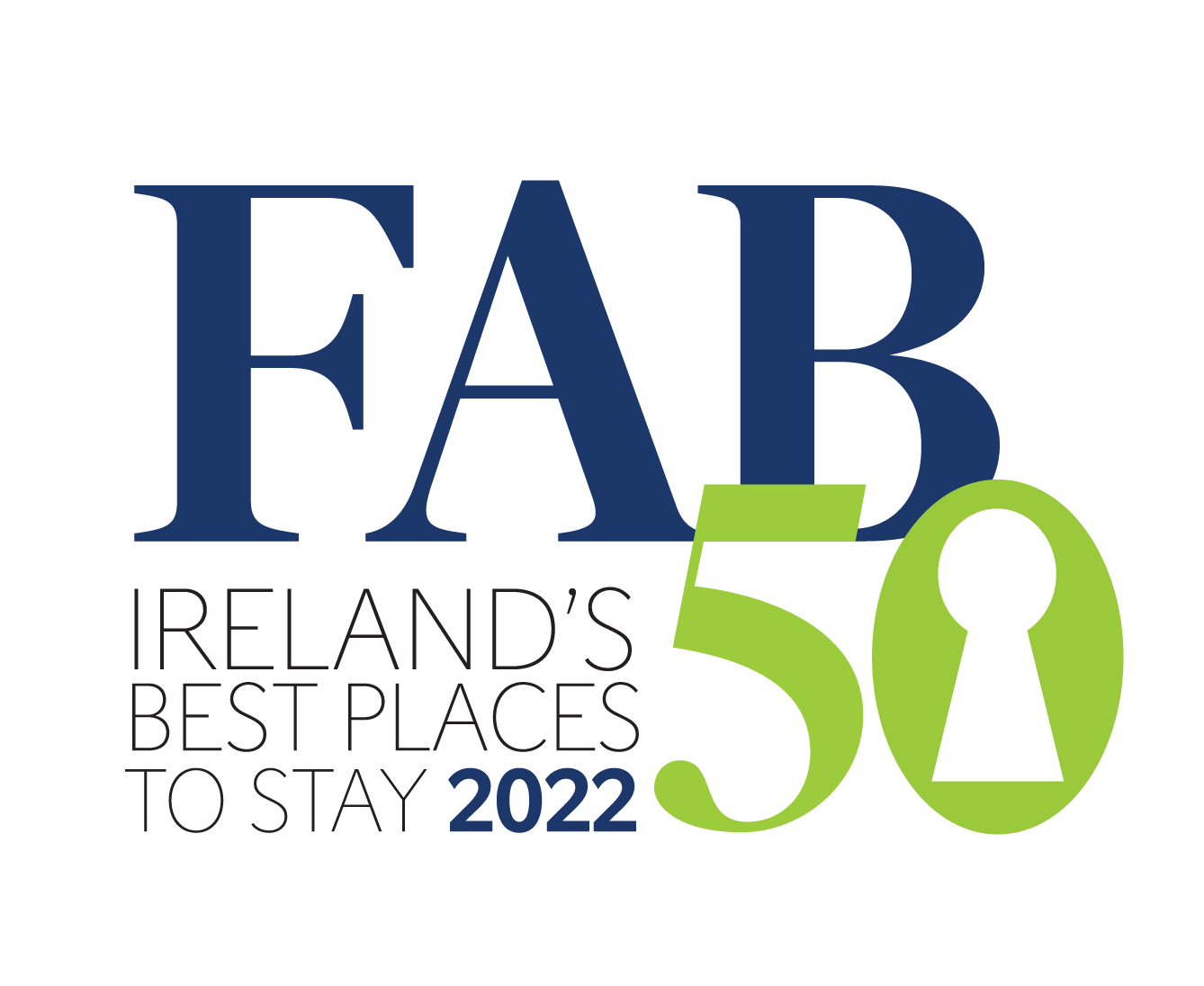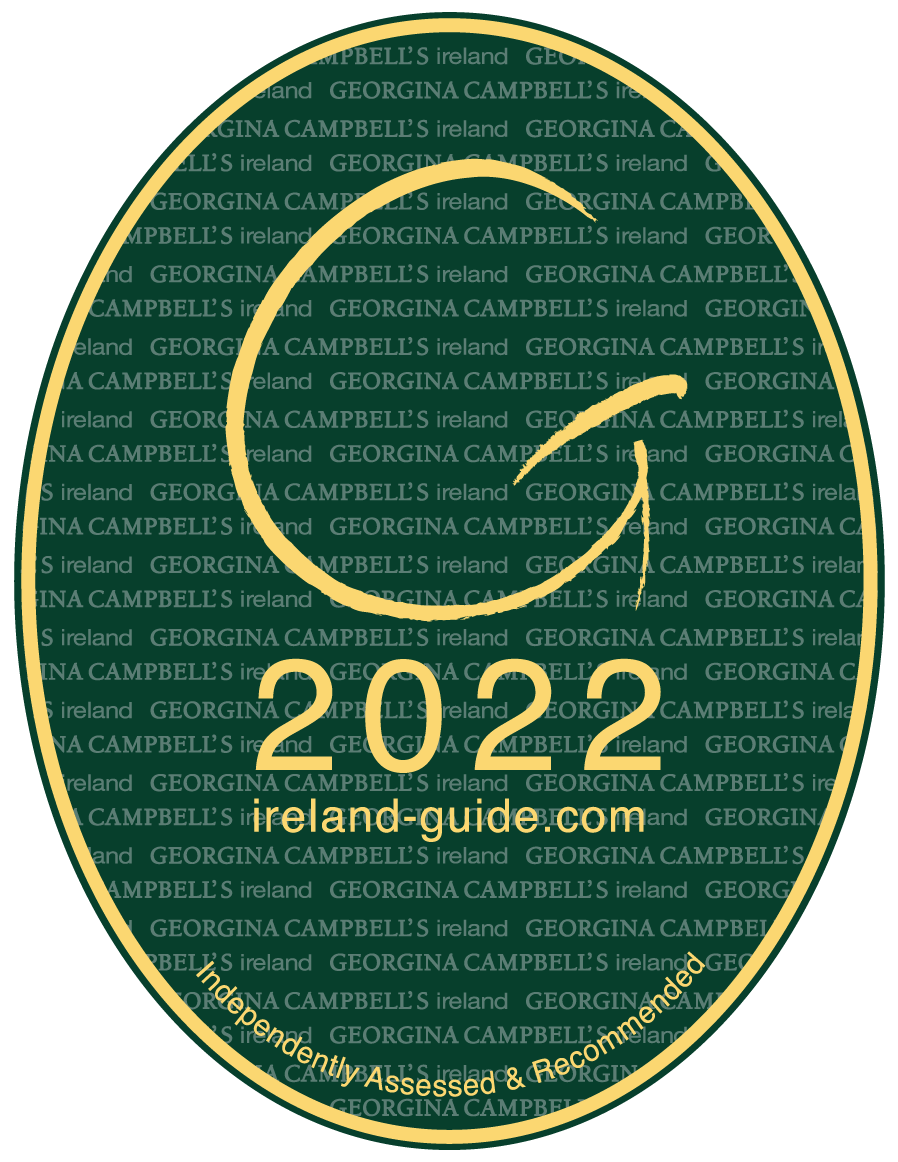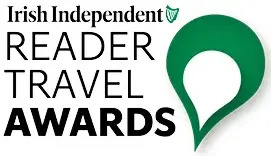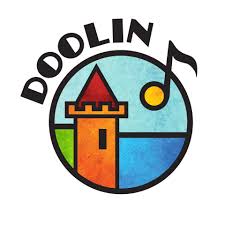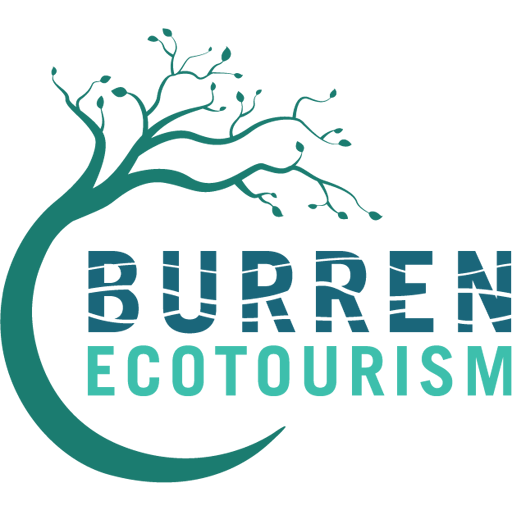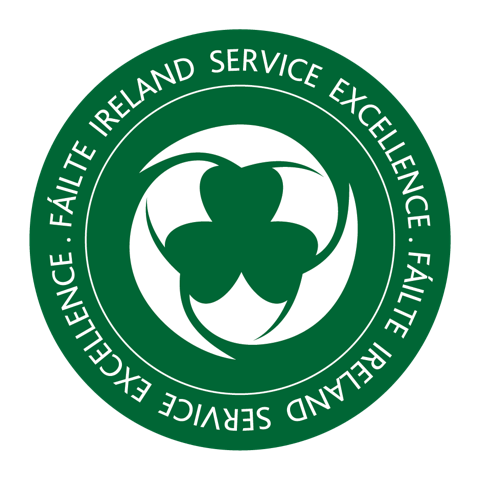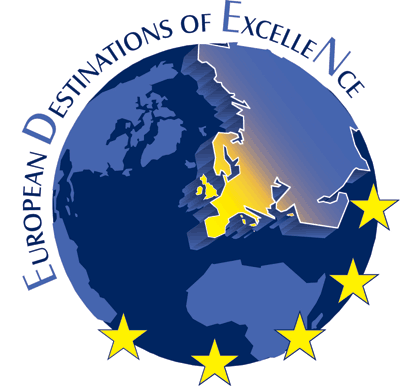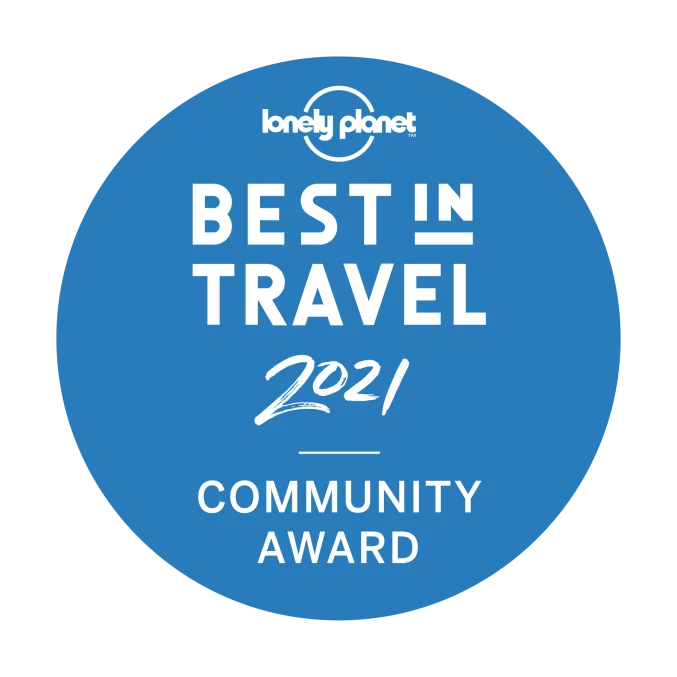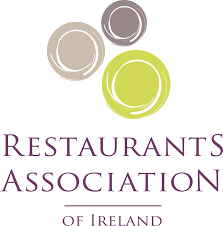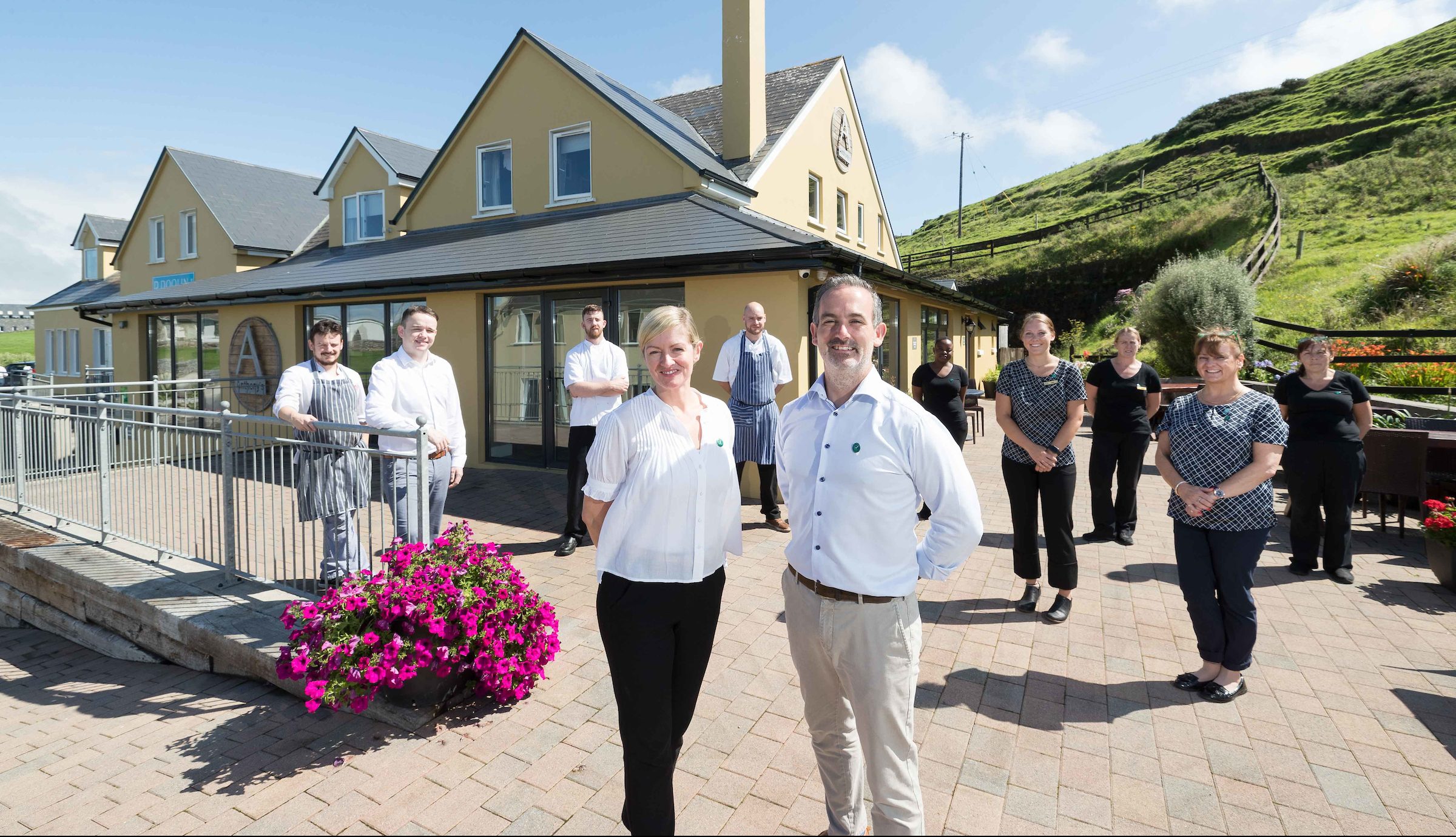 Meet Your Hosts
Anthony & Deirdre
Anthony Moloney was just nine years old when the sod was turned on this Doolin doozy. What was a hostel in 1986 has since evolved into a 22-bed country house and restaurant he and Deirdre, run with tireless energy, creativity and commitment to their community. They understand the importance of innovation and reinvestment in hospitality, and during Covid was no different. They seized the opportunity to open a new restaurant, under chef Tomás Walsh, with a firm focus on local goodies — from 'Big Burren Breakfasts' that see tiered trays full of treats replace pre-pandemic buffets, to dinner and brunch menus stacked with local cheese, meats and seafood ("We've got the best produce in the world," Anthony says, "so why not use it?"). In a staffing crisis, their #LifeinDoolin recruitment campaign is another reason they fit into our Fab 50 — offering year-round wages, affordable housing with discounted rent, staff meals, training and career progression paths as they recruit the hospitality stars of the future.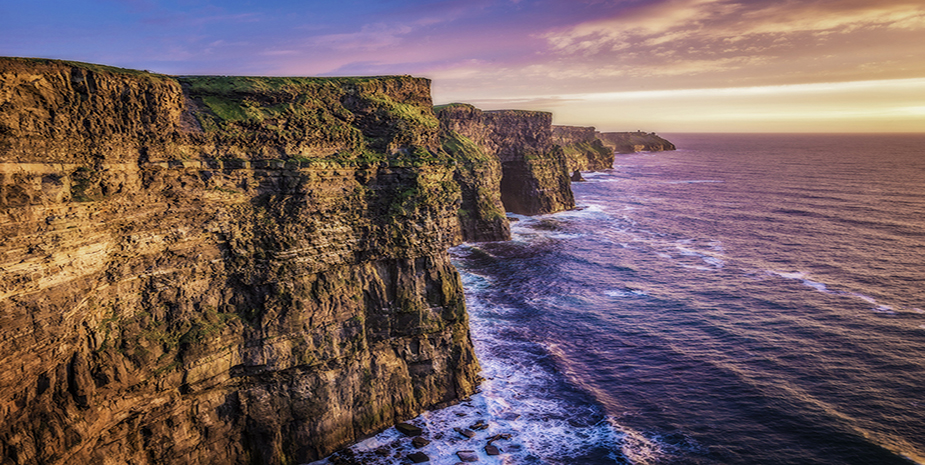 Experience the Wild Atlantic Way
From traditional music and trail-walking to outdoor adventure sports and a cornucopia of culture – you've got it all right here in Doolin. Ours is a small West coast village with a mighty big heart – and from the moment you arrive and feel the fresh Atlantic breeze on your face, you'll want to get out there and start discovering. Caving, cycling, surfing, hiking, horse-riding and so much more are all part of this special experience. We're home to one of Ireland's most famous signature points – the breathtaking Cliffs of Moher, The Burren and a gateway to the Aran Islands, for a taste of old Ireland at its most beautiful. Our guests can enjoy discounted rates on a selection of local activities and attractions that we are partnered with. Come & experience the Burren region.
Relax in Comfort
To ensure your stay with us is as relaxing as it is invigorating, we've thought of everything. While we offer hotel-standard rooms and facilities – from a dedicated reception team to cosy café – we're all about home-from-home comfort and hospitality with a generous heart.
Whether you're enjoying the best night's sleep in your spacious room, indulging in a fireside hot chocolate after a bracing Cliff-top walk, or blowing away the cobwebs horse-riding on stunning Fanore Beach – it's all about letting go and relaxing into life.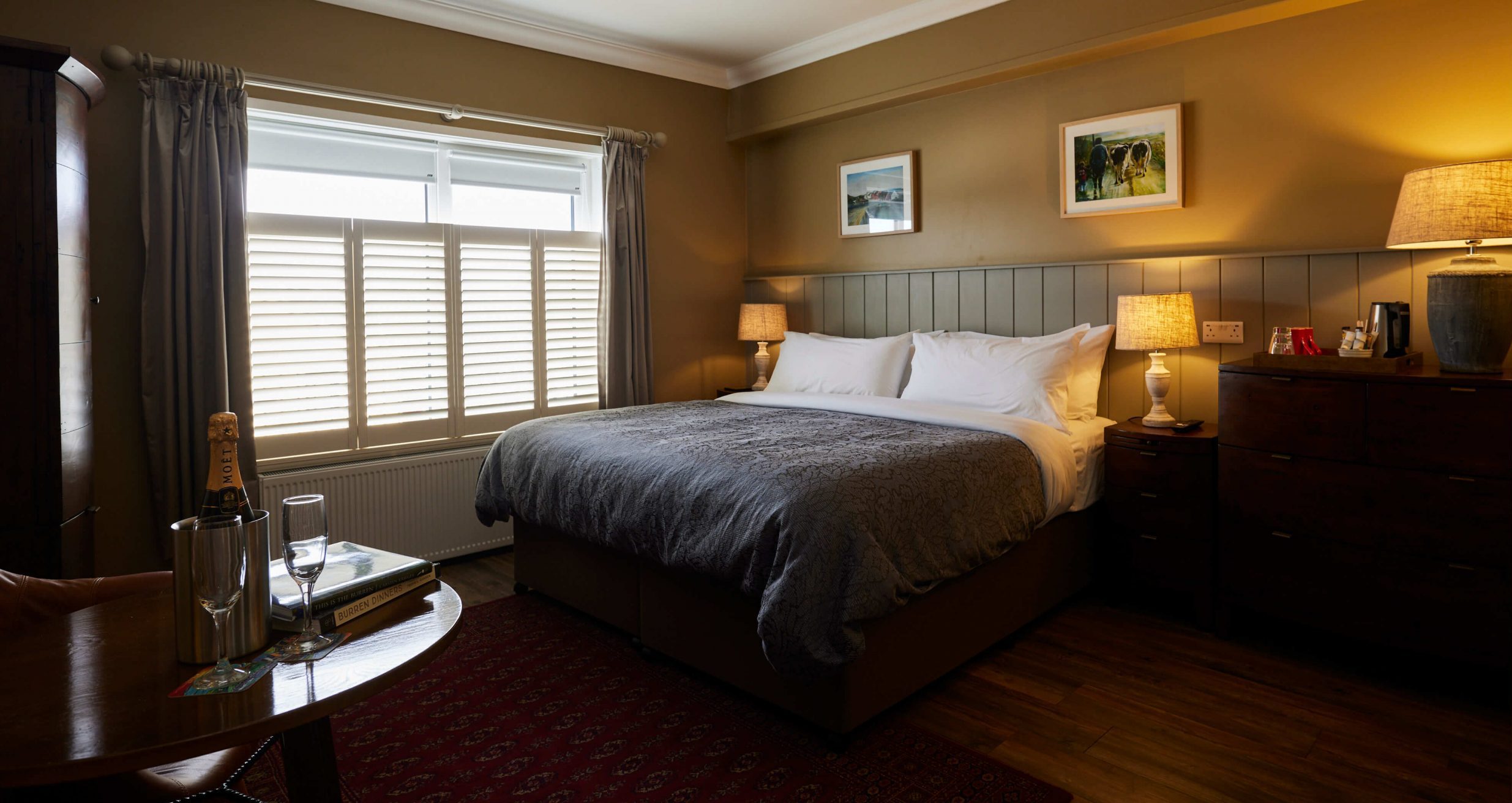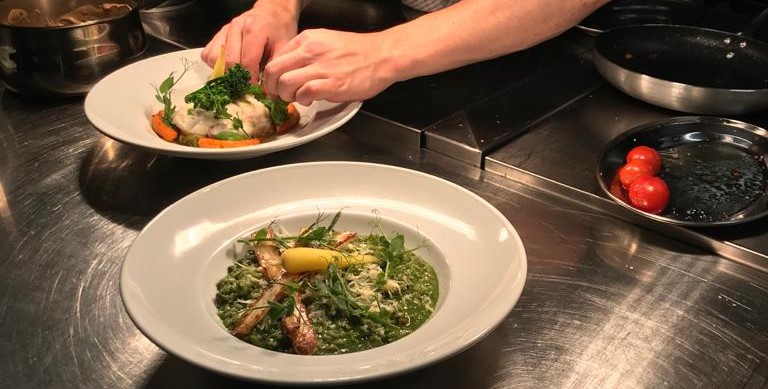 Taste the Burren
A major part of your stay at Doolin Inn should be the food. We are inspired by The Burren's natural produce and scenery, to deliver exceptional dining with great flavour.
At the heart of our inn, is a modern and intimate restaurant that overlooks Fisherstreet with spectacular views of the village and beyond as far as the wild Atlantic. Join us for breakfast, dinner or weekend brunch and enjoy your choice of menus. We are dedicated to the finest seasonal ingredients across all our menus.
Enjoy & Embrace Doolin Life
A stay with us is a license to truly enjoy your away-time… and there really is something for everyone, of all ages and interests. Whether you're a couple looking for a romantic escape, a family in search of adventure, or you're travelling solo – together Doolin Inn and our beautiful village and surrounds ticks all the boxes.
Set off on a local Heritage walkway… see the Cliffs from the sea on a Doolin ferry ride, enjoy the haunting beauty of the ancient Burren landscape – or simply experience a unique Irish Trad Session while savouring a pint of Guinness and smoked salmon at a local pub. Doolin life is made for enjoying.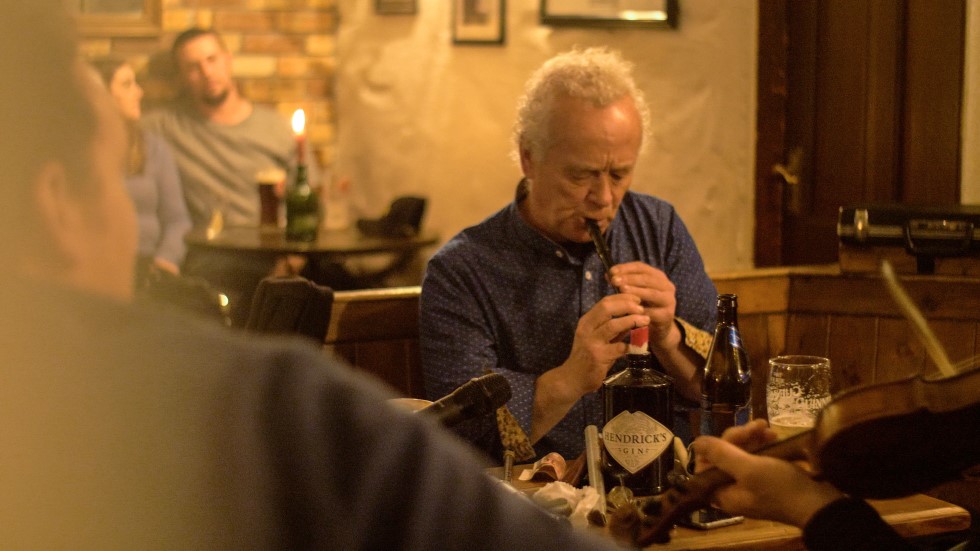 Embrace Landscapes, Culture & Music
discover doolin
home of irish traditional music
explore the burren
irish: boireann, meaning "great rock"
experience the cliffs of moher
stand on the shoulders of giants
Copyright © 2023 Doolin Inns Ltd - Web Design by Bee Smart Digital