We are very lucky to live in one of the most beautiful parts of the world – in the heart of Doolin and the Wild Atlantic Way, surrounded by the Burren and Cliffs of Moher UNESCO Geopark. With this right comes a great responsibility to protect our landscape – for you and future generations to enjoy. We're not perfect but we believe every little bit helps and are committed to improving on our efforts each and every day.
As testament to this, we're proud to say we have won many awards, including:
Burren & Cliffs of Moher Geopark – The Geopark Code of Practice Excellence Award 2019
Burren & Cliffs of Moher Geopark – Best Newcomer to Code of Practice 2019
Responsible Travel and Tourism Accommodation of the year 2014
Responsible Travel and Tourism Best Energy Improvement 2014
TripAdvisor Green Leader Gold – 2014, 2015, 2016, 2018, 2019
Burren & Cliffs of Moher Geopark, Geopark LIFE Award Best Improvement Code of Practice for Sustainable Tourism Provider 2014
Green Hospitality Awards Gold Award 2013, 2014, 2015 and 2016.
Local, Community, Conservation
Our community and its people are the cornerstone of a successful, sustainable
tourism business. With this in mind…
We focus on creating employment that our team can be proud of.

We actively promote the 

Leave No Trace

 philosophy.

We actively patrol the street in front of our properties for litter and encourage our staff to pick up any litter they see.

We support environmentally sustainable tourism and have special rates and have negotiated special conditions with local activity providers and attractions for our guests.

We focus on promoting 'local' and are very conscious of the social-economic positive effects it has for our village and community. From hiring local tradesmen to buying from the local hardware store and buying in the best local fish – all facets of our business have a direct impact on the quality of lives of our community.

In developing and operating our business, all decisions take into consideration our impact on our local environment whilst improving our guest experience.

We are an active committee member of Doolin Tourism, Burren Ecotourism Network, Doolin Community Council, and Burren Volleyball Team
The Burren Ecotourism Network
Doolin Inn is a proud member of the Burren Ecotourism Network, a recognisable network of tourism enterprises in the Burren, who have achieved independent accreditation, demonstrate ecotourism 'best practice', positively discriminate in each other's favour, provide 'one voice' representation on issues impacting the Burren (where appropriate), and inspire conservation activism.
Both organisations are committed to the promotion of responsible tourism that conserves the environment and improves the well-being of local people. They work together to promote 'The Burren & Cliffs of Moher UNESCO Global Geopark' as a leading sustainable visitor destination, celebrated for high standards in visitor experience, conservation and learning. See Burren.ie for more details.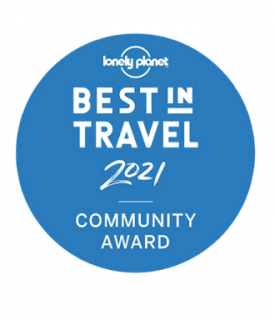 Working with such a wonderful collection of environmental and customer-focused businesses, together we have achieved many accolades most notably:
Lonely Planet Best in Travel 2021, Best Community Tourism Project

National Geographic, World Legacy Award 2016

European Destination of Excellence – EDEN Award 2015

Food Town Irish Restaurant Association Award 2015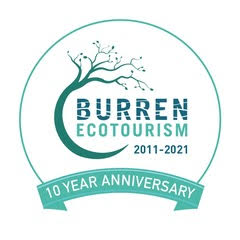 Green Purchasing
When purchasing equipment we consider its use and alternatives and purchase the highest energy efficiency possible.
All our duvets and pillows are eco-certified.

We promote a healthy hearty breakfast and support local artisan producers.

We promote local produce through our Restaurant menus, picnics, arrival amenities.

We monitor our cleaning chemicals and use Diversey cleaning products which have waste-minimising control systems.

In 2020 we added our Polytunnel to grow herbs and some vegetables for our restaurant.

In 2022 we will be developing our retail offering forming new collaborations with local suppliers.
Energy Management
In 2016 we expanded Doolin Inn, in 2019 we totally revamped Doolin Hostel into a luxury 6 Suite Townhouse, increasing the BER ratings and energy efficiencies of both buildings. By adding extra insulation into walls, attics, floors, new windows and doors. 
We installed high efficient wood-burning stoves to heat our common areas, purchasing wood from local sustainable forests. This has eliminated the use of old and inefficient coal-burning stoves.

In 2013 and 2016 we zoned our main building for heating and developed an active daily-management procedure and installed high-efficiency gas boilers using Bio Lpg as fuel. Our focus in the years ahead is converting to more renewable energies.

All our lighting is LED and senor lighting where possible (eg. Stores, hallways)

In 2013 we added a variable speed pump to our hot water and heating




system – so that water pressure is only applied when required. This also




increases the efficiency of getting heat to rooms.

Where possible, we have added timers – to control wastage such as outdoor lighting.

In 2013 we reviewed our laundry-drying procedure and reduced our average drying times by 25-35% through the use of gas dryers and an added clothesline. This has helped reduce our use of gas dryers.

We monitor our gas, electricity and oil – benchmarking, year on year, against international best practice properties and to this day show improvements year on year. 

The results in 2019 versus 2018 – we have reduced our energy consumption from 1.54kwh per visitor to 1.1kwh a reduction of 23%. Our 2020 results were just as good but distorted due to the number of months and the addition of our new evening restaurant. We are working on new benchmarks for 2021. 
Water Management
As we continued to renovate and extend from 2011 -2017, we added penny values to each tap which enables us to control the flow of water to the tap. In emergencies where a tap is faulty or leaking, we can immediately shut it down until it is fixed.

In 2014 we added water saving shower heads to maintain water pressure. We are able to ensure an enjoyable shower experience whilst reducing water waste by 60%.

In 2013 we reviewed our in-house laundry procedure, reducing our water consumption by 20-30%.

When purchasing new machines we focus on the water consumption.

In our gardens, we raised flower beds where possible and added local hardy plants which can survive naturally.

The Results: Since 2013 we have maintained our water consumption to 122l per sleeper, or 60l per visitor. Although we have increased our standards from a hostel to a 4 star hotel and added a coffee shop, evening restaurant, cooked breakfast etc. Adding a lot of extra services and comforts, whilst minimising waste as best we can. For 2021 we where 80l per guest, our target is to achieve 70l per guests in 2022
Waste Management
In 2017 we upgraded our wastewater treatment plant with new distribution piping to increase the effectiveness of the filter bed. In 2018 we replace our Puroflo Peat bed and added an extra 30% bed above requirement to give extra filtration.

In 2016 we upgraded our grease traps to improve the removal of grease
and reduce the burden on our wastewater treatment plant.

All our bins are segregated; we compost all our food waste and recycle where possible.

In the winter of 2021, whilst closed due to Covid-19, we took the opportunity to revise all our menus, portion control and work processes to insure we minimise waste. In 2021 we achieved a reduction of 12% on landfill, 40% on recycling, 22% on food waste on 2020. For 2022 our goal is to reduce our all our wastes by 20% on 2021.

We are active supporters of Doolin Tidy Towns and participate in their many initiatives.

We are a collection point for used batteries. (please hand in batteries at reception)
How You Can Help
Embrace the 

Leave No Trace

 ethos to ensure all enthusiasts enjoy the countryside while minimising their impact.

Experience the variety of healthy activities Doolin and its surrounding area have to offer.

Once you've enjoyed the local attractions, take your trash home with you and we will dispose of it for you.

Simple things make a big difference such as:




◦ Turn off water taps when not in use, such as when you are brushing your teeth.




◦ Segregate your waste, with landfill in bathroom bins, recyclables in bedroom bins. Please leave all glass and batteries on your bedroom table and we will dispose of them for you.




◦ Try to avoid having the heat on in your bedroom if you have the window open.




◦ Turn off the lights when you leave the room and close the door behind you.




◦ Buy local and check out our location section for a number of great shops.
We are enthusiastic and committed to being environmentally-conscious, and love learning new ways in which we can make a difference. This is part of our ethos of 'improving a little every day'. We would be delighted to hear of any suggestions you may have to help us continue our efforts.
Leave No Trace
Practicing a Leave No Trace ethic is simple. Make it hard for others to see or hear you and LEAVE NO TRACE of your visit. To learn more about the Leave No Trace programme, click the button below.
Large Projects
We have purchased houses for our team so as they can have a better work life balance. Housing is currently one of the toughest challenges for our team members. We will continue to invest in our team in providing meaningful employment.
Training
Our team is expanding and we will nearly double our local employment in 2022, with the addition of new services and facilities at our property. Therefore training is at the forefront of all our decision processes, to ensure success. Therefore:
We have invested in our managers to become better trainers and communicators and will continue to do so.

We have invested in our teams with online courses in all aspects of our business, employee welfare and customer service standards.

Our recruitment policy is to try and promote from within and develop our team members as we continue on our journey for continual improvement.
Reduction in Waste, Water, Energy consumption
To reduce our overall waste, but primarily food and landfill waste as our Food and Beverage offering has increased substantially. Setting new bench marks from 2022 figures since the introduction of the restaurant and achieving improvements of 20% in 2022 on 2021.

Implementing better control systems to highlight all our usages, setting movable monthly targets.

Reduce our Water consumption by 5% annually.

To review at least twice yearly all Standard operating procedures, recipe cards and menu recipes. Implementing better production controls to minimise waste.
Community, local purveyors, Accessibility
Although we prioritise local and community as a core to our purchasing policy. We believe we can always do better. Spring 2022 we will review all our purchasing and quantify it as a percentage and set targets to improve.

We will continue working with local community groups and support local initiatives as they arise. We sponsor our local Burren Volley Ball Club, and Burren Gaels Ladies football team. As well as being active members of Doolin Community Council, Doolin SEC, Doolin Tourism, and Burren Eco Tourism.

For 2022 we are redeveloping our website and will review how we can be more accessible for all guests.