Welcome to Doolin Inn
The warmth, personal attention and homely charm of a modern country house & restaurant, combined with the professional and seamless service of a hotel – this is Doolin Inn, your home in the heart of Doolin. From a hearty healthy breakfast to set you up for the day, to a beautifully appointed bedroom with everything you need, and the friendly advice of people who really know Doolin.
Named #10 Best Inn in Ireland ~ Tripadvisor Travellers' Choice Awards 2021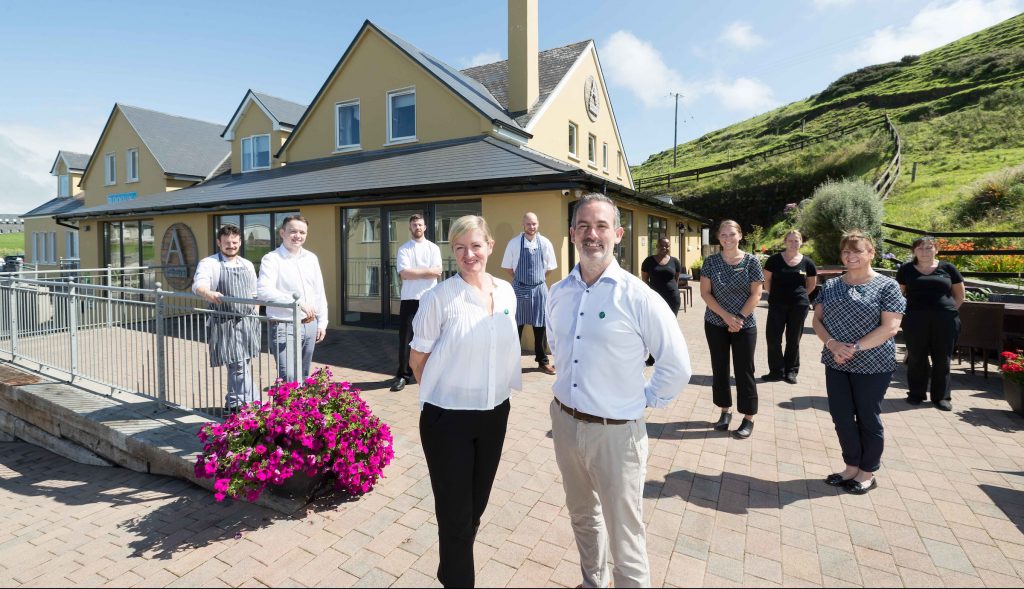 "I wish I had stayed longer. Everything was just so relaxed and easy"… When we hear guests finishing off their stay with us, with these words, we know we've done our job. Because whether it's helping you put your travel plans together, bringing you a well-earned cup of tea after a Cliff walk, or simply sharing our knowledge of the area with you – everything we do at Doolin Inn is designed to make your time with us as comfortable, relaxed and pleasurable as possible.
We've worked hard to make sure Doolin Inn has just the character we want: the wonderful comfortable charm of a country inn, combined with all the facilities and must-haves of a good hotel. Our guests love the friendly service and warmth that makes them feel like a guest in our home – yet appreciate the standard of rooms and amenities that are always of hotel quality. It's about relaxation, rejuvenation – and relying on the fact that we'll do everything we can to deliver on your dream.
"The best cup of coffee, a breakfast fit for an explorer, a great room with everything you could need – and a team that knows Doolin inside out. This has always been what Doolin Inn is all about."

Anthony Moloney, Proprietor
What Makes Doolin Inn Different?
Getting better every day
We have always worked to the principle of 'every day we add or do something to make us better'.  Whether it's a new breakfast recipe or a new addition to our bedrooms – it makes the difference.
---
Friendly informality
It could be a cosy fireside chat with guests in the lounge or the flexibility to come and go as you please. From knowing there's a place to leave your muddy boots, to pottering over a delicious, casual breakfast– you'll enjoy a relaxed atmosphere and a caring team that gives our Inn its special brand of magic.
---
Simplicity and convenience
We've invested in superior systems to make bookings and check-ins as easy as possible… while we also invest the time when you arrive to make sure we know what you want from your stay, and offer the helpful advice and information you need.
---
Professional yet personal
From room finishes and amenities to friendly, homely service – our dedicated team works seamlessly behind the scenes, ensuring your stay is a memorable one.
---
Perfect placement
Doolin Inn has pride of place in a truly idyllic Irish coastal village. The kind of place where, if it suits you – you can park your car when you arrive, and not drive again until you leave. The best of Doolin is all right on our door step.
---
A breath of fresh air
Light, roomy, open and bright – Doolin Inn takes its lead from the fresh wild Atlantic air that welcomes you on arrival.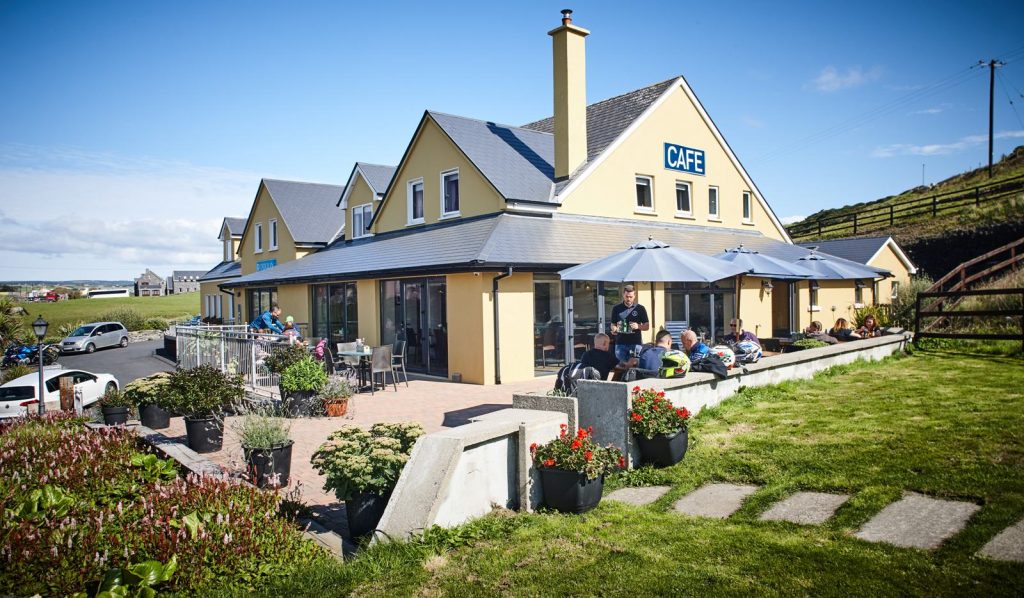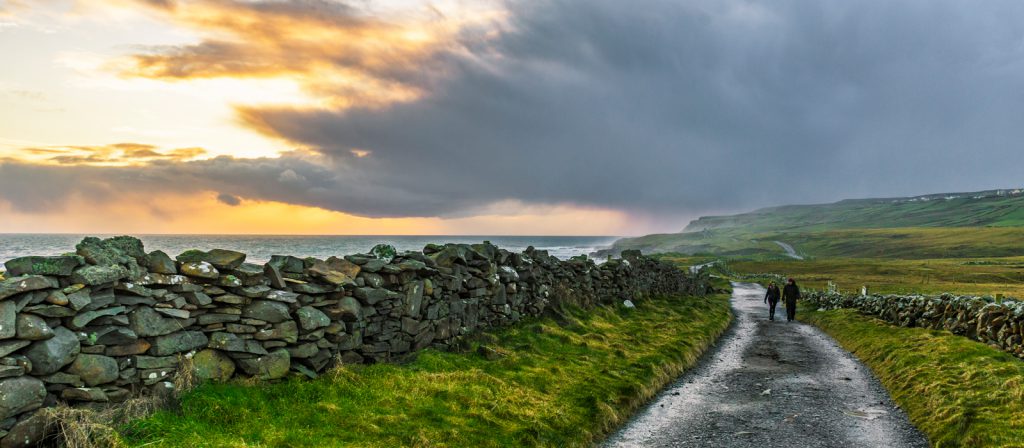 About Your Hosts
Anthony, Deirdre and their team are your hosts at Doolin Inn – professionals who have both expertise and experience in the hospitality industry, from top of the range hotels to the world of hostel holidays.
Anthony is a graduate of the Shannon College of International Hotel Management, beginning his career in hospitality at Clontarf Castle. Over the years, Anthony worked at many Four Seasons Hotels in Washington DC, Toronto and Hawaii – before returning to Ireland as General Manager of the Garryvoe Hotel. He took over the reins of Doolin Inn from his parents– who opened the very first 'bed and breakfast' in Doolin, some fifty years ago.
Deirdre has notched up vast experience working with Jury's Hotels, Clontarf Castle and Ritz Carlton. She has also experience within the up-market retail sector, and accountancy – ensuring you enjoy a relaxed country home experience with important finishing touches and a warm welcome.
Our small and friendly team is always available – Our manager and the team are always nearby to help make your experience as relaxing as possible. Gretta is located at Reception, Maria, Della, Faith, Chifu in housekeeping, Niall, and Keelin on the floor, and Tomas Walsh is our Head Chef, with his new team here at Anthony's.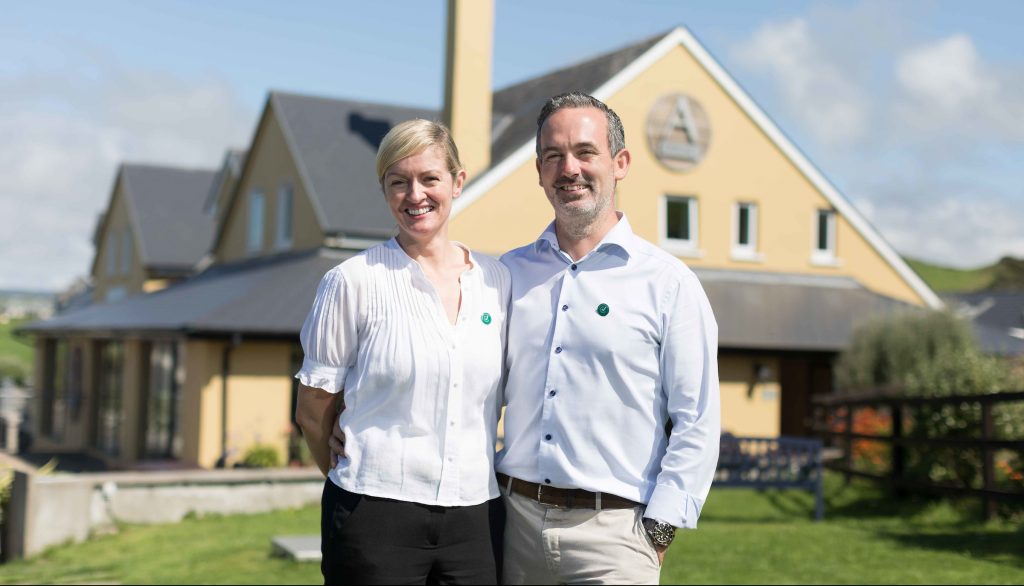 Our Awards
Tripadvisor Travellers Choice Awards – Named #10 Best Inn in Ireland, 2021
Tripadvisor Travellers Choice Awards – Top 10% of hotels worldwide, 2020
Awarded Fáilte Ireland's Covid-19 Safety Charter Certification, 2020
Awarded Fáilte Ireland's Destination Award for Excellence in Customer Service, 2019
Burren & Cliffs of Moher Geopark – The Geopark Code of Practice Excellence Award 2019
Burren & Cliffs of Moher Geopark – Best Newcomer to Code of Practice 2019
Trip Advisor Awards of Excellence 2013, 2014, 2015, 2016, 2017
Trivago Top 25 hotels in Ireland 2015
Booking.com most popular choice in Doolin 2013, 2014, 2016
Rick Steves Recommended 2012-2018
Lonely Planet Top Choice 2013 -2018
Le Guide Routard Recommended 2012 -2018
Responsible Travel and Tourism Accommodation of the year 2014
Responsible Travel and Tourism Best Energy Improvement 2014
TripAdvisor Green Leader Gold – 2014, 2015, 2016 and 2017
Burren & Cliffs of Moher Geopark, Geopark LIFE Award
Best Improvement Code of Practice for Sustainable Tourism Provider 2014
Green Hospitality Awards Gold Award 2013, 2014, 2015 and 2016.