Experience a taste of the Burren with our much loved Big Burren Breakfast, dine in our evening restaurant, Anthony's, enjoy a nice glass of vino, a cocktail or creamy pint of Guinness, or pick up a local roasted coffee, artisan picnic or lunch pack at the coffee dock.
Doolin Inn is a 22 bedroom modern country house & restaurant in the heart of Doolin and the Burren, on Ireland's Wild Atlantic Way. Located at the start/finish of the Cliffs of Moher Walking Trail it is the ideal place to catch a quick snack, an espresso, or pick up a picnic for your day's adventure. In the evening catch a sunset on the terrace, dine in our spacious restaurant and catch up with friends or sip a glass of wine or hot chocolate by the stove fire with a good book.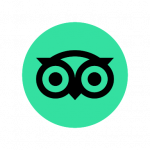 Anthony's fills me with hope, a business that has pivoted during a pandemic, but done so while offering such quality of dish, that would rival many high quality establishments in Ireland. That is a story in itself. I rarely leave reviews, preferring to return with further custom. But if Anthony's maintains such lofty standards, it will be one of the "go to" restaurants for the West of Ireland.
5* Tripadvisor Review, 2020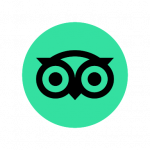 What a beautiful dining experience! The best food in Doolin. Such high quality, local ingredients. We had the amazing prawn and chorizo starter. We had the chicken and seafood tagine for mains which were both delicious and beautifully presented. The apple caramel dessert was gorgeous. The staff were so attentive and friendly. Really made us feel welcome. They helped us book a taxi at the end of the night, nothing was too much trouble. Will definitely be back.
5* Tripadvisor Review, 2020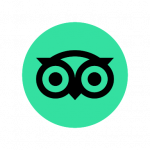 The venue is beautifully decorated and there is good spacing between the tables. All the staff had masks or visors. As it was late we decided to do mains and desserts. The Chicken was succulent and tasty and the steak was served with really tasty homemade chips. Desserts of Chocolate Delise and a Puff Pastry covered apple were both gorgeous. Service was fabulous throughout. Would definitely have gone again were we not delayed getting back to Doolin our second night. Fabulous food, service and style in the restaurant - definitely recommended.
5* Tripadvisor Review, 2020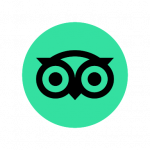 We've been staying in the Doolin Inn for two nights and wish we could stay longer! The food in Anthony's was spectacular and locally sourced. The menu has been so thought out and cared for. Highlight of the whole trip for me was the Gubeen Chorizo and Prawns... I would genuinely eat it for breakfast, lunch and dinner... can't wait to come back and visit!!
5* Tripadvisor Review, 2020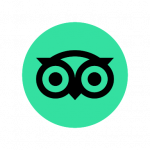 More than highly recommend Anthony's. Where will I start? The staff, the setting,the wine but most of all the food was amazing. We were a group of 6, we all agreed it has the most tantalising dishes on offer. From steak to seafood and everything inbetween was scrumptious, the staff were so highly attentive we didn't feel rushed and the tables well spaced out, they had all their ducks in a row where covid19 was concerned. Very friendly and courteous. A lovely warm ambiance, I couldn't believe they were only 2 weeks into service. I am saying no more. Try for yourself. You will go back for more because I most definitely will be back. !!
5* Tripadvisor Review, 2020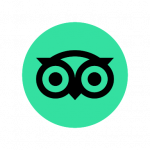 For our day trip to Inis Oirr, we availed of the Artisan Picnic, i cannot recommend this enough, it was like a little treasure trove of delicious food which came in its own compact little back pack with a rug to sit on. We had dinner in Anthony's restaurant onsite on our last evening and were not disappointed. Excellent quality food which was beautifully presented.
5* Tripadvisor Review, 2020