Doolin, a small village nestled on the rugged Atlantic coastline of County Clare in Ireland, is not only famed for its breathtaking landscapes and traditional music but also for its vibrant culinary scene. Whether you are a fan of hearty Irish classics, fresh seafood delights, or international flavours, this charming village has something to offer every palate. Let's take a gastronomic tour through the flavors of Doolin and explore the must-visit culinary hotspots that make this town a haven for food enthusiasts.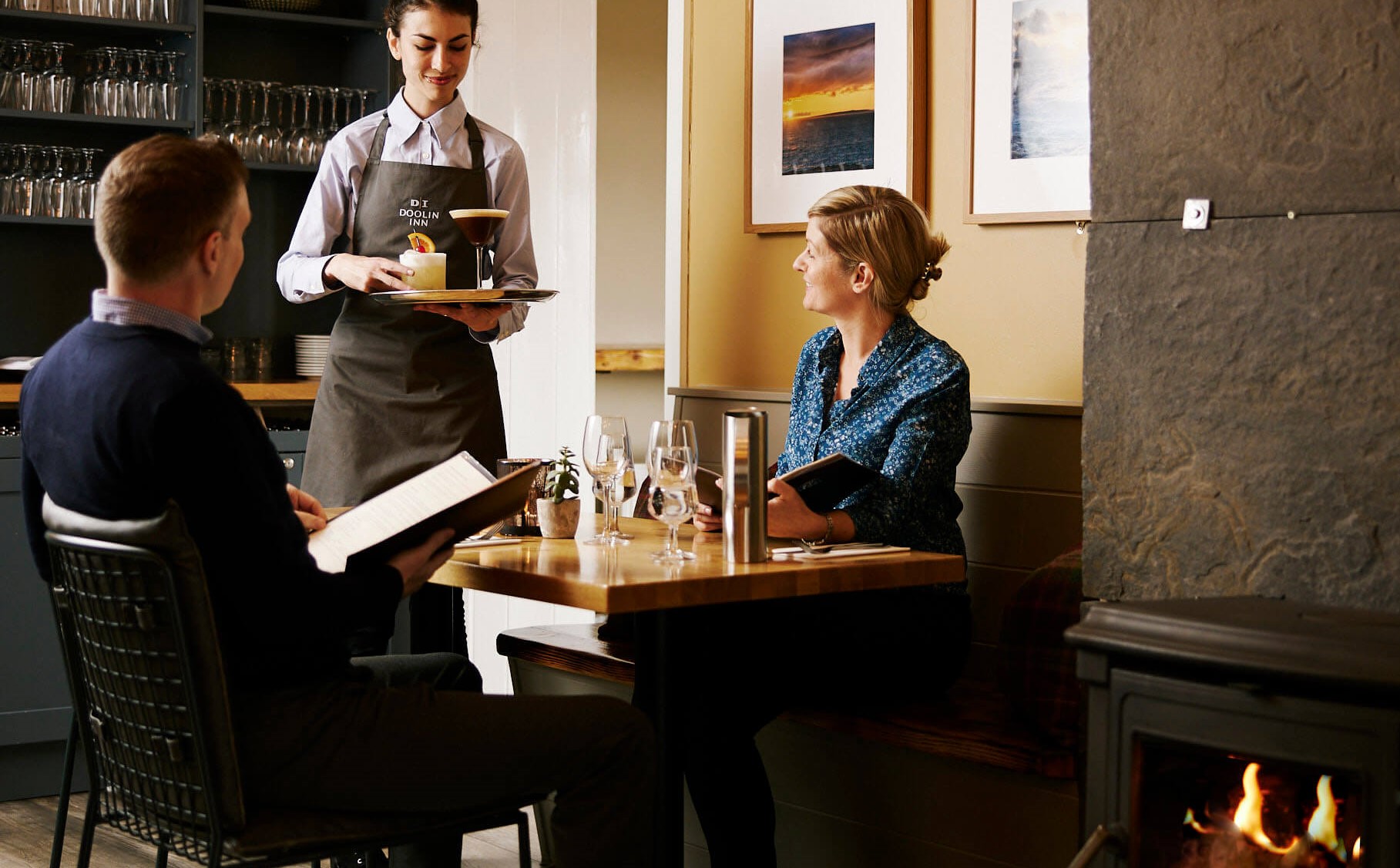 If you're keen on indulging in local flavours from the Burren, Anthony's at Doolin Inn is a must-visit. This gem offers a tantalizing blend of authentic local dishes that celebrate the essence of the region, along with a selection of creatively crafted cocktails & Irish whiskeys to complement your dining experience. 
Regular Live Music
Closed in Winter, reopening March 2024
Delight in the freshest local seafood delights, such as mussels and other coastal treasures, at Russell's Seafood Bar. This establishment is renowned for its dedication to showcasing the best of Doolin's bountiful seafood offerings.
Open Friday & Saturday, 5pm – 11pm
Sunday, 12.30pm – 8pm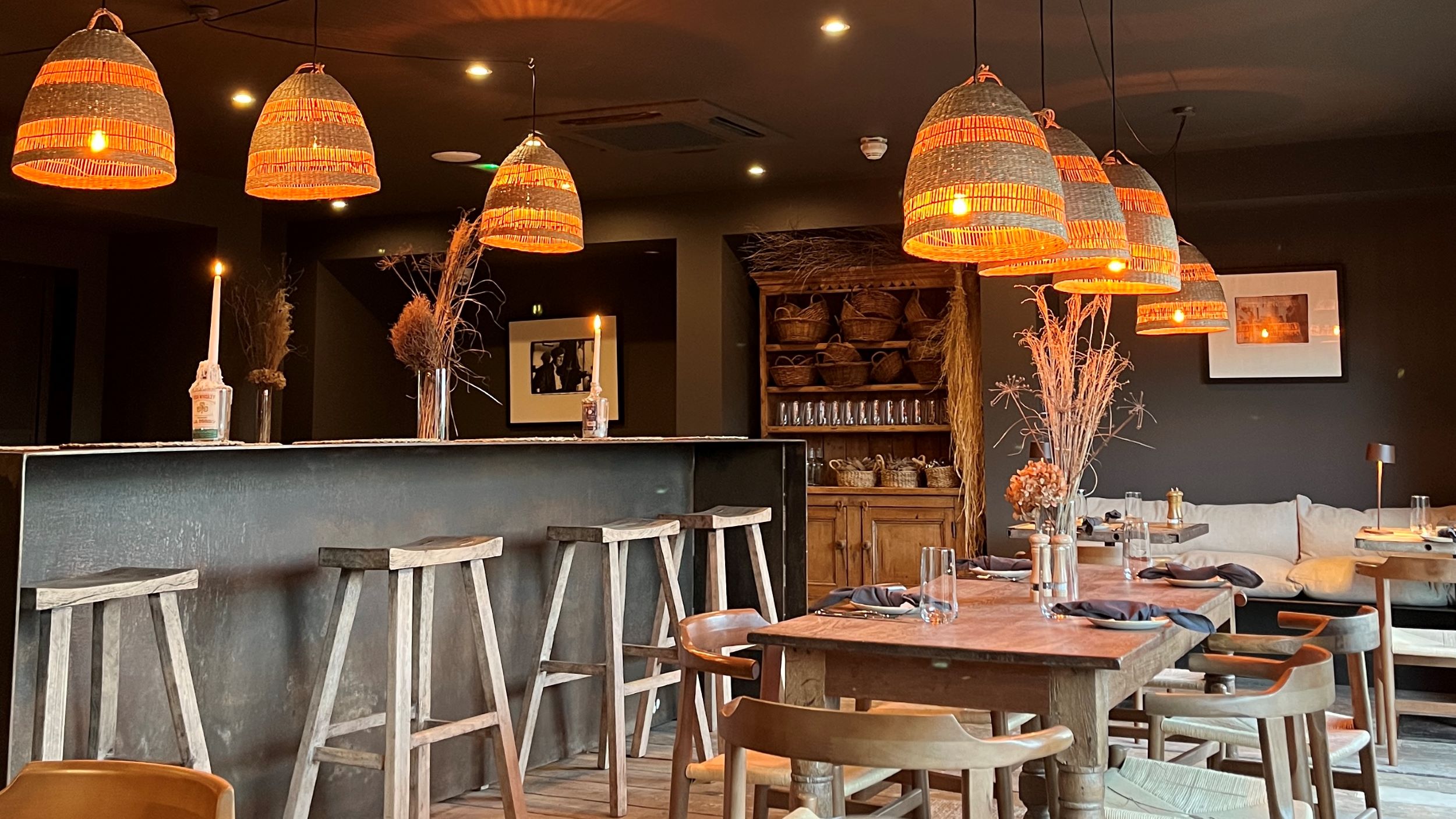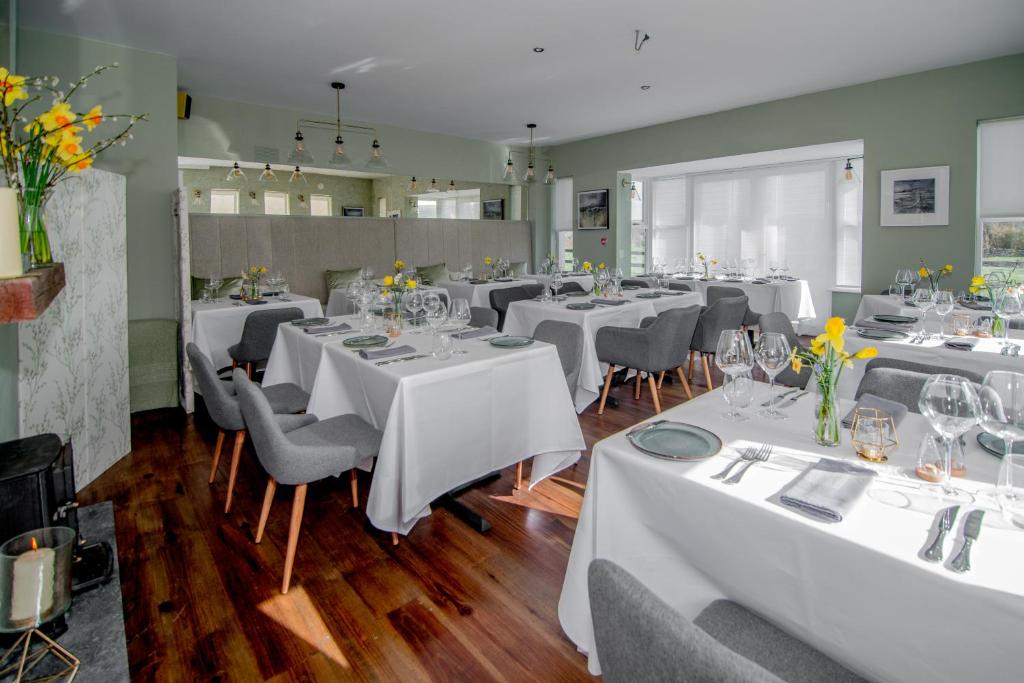 Step into Oar Doolin for a refined and rustic fine dining experience. With a menu that highlights the best of locally sourced ingredients and creative culinary techniques, this restaurant promises a delightful journey for your taste buds.
2021, 2022 & 2023 Michelin Guide
Open Wednesday – Sunday, 5.30pm – 9.30pm
Known for its gourmet lunch options and wonderful 7-course dining experiences, Homestead Cottage is a hidden gem in Doolin. Immerse yourself in a culinary adventure that celebrates the richness of organic, local produce and culinary expertise.
2023 Michelin Guide
Open Thursday – Saturday, 12 – 2.30pm & 6.30pm – 9pm
Sunday 1pm – 7pm
Festive Opening Times:
December 20th – 23rd, 12.30pm – 2.30pm & 6.30pm – 9pm
December 24th – 26th, Closed
December 27th, 6.30pm – 9pm
December 28th – 3rd January, 12.30pm – 2.30pm & 6.30pm – 9pm
https://www.homesteadcottagedoolin.com/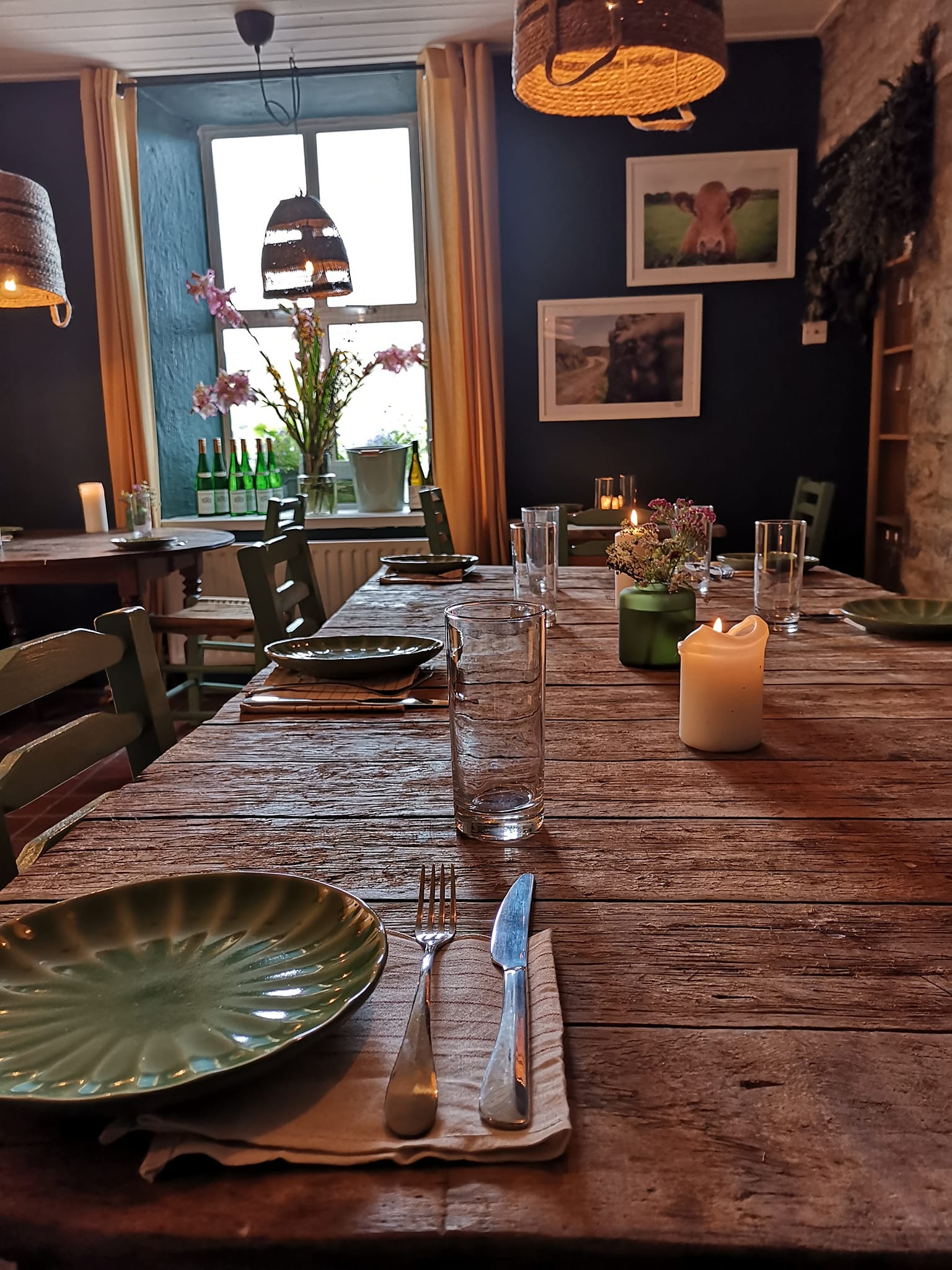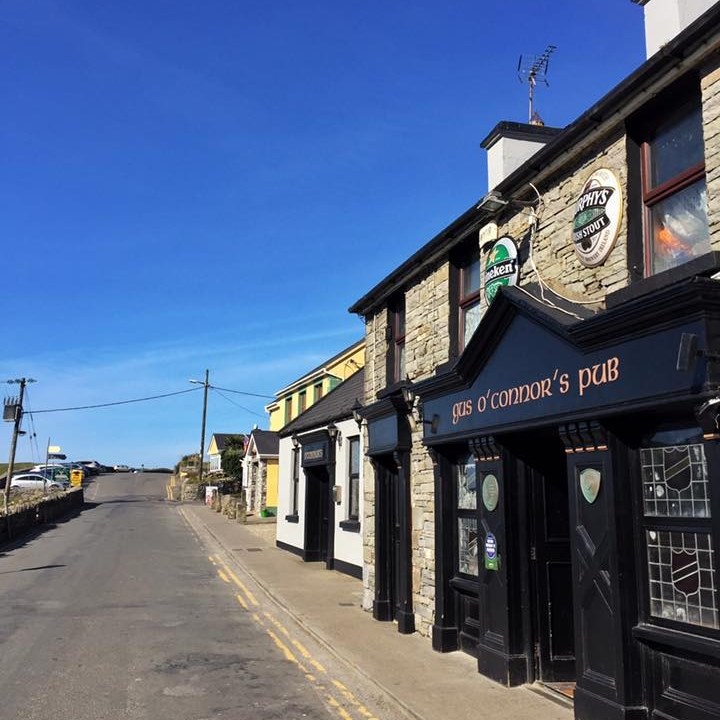 For those seeking a taste of traditional Irish pub grub, O'Connor's Pub is the place to be. Don't miss out on their delectable seafood chowder, a dish that perfectly captures the essence of Doolin's coastal charm.
Regular Live Music
Open daily 9.30am – 12 midnight
With a great selection of classic pub grub, McGann's Pub is a go-to destination for those looking to savour the authentic flavours of Ireland. Enjoy a hearty meal accompanied by lively conversations and the rich aroma of traditional Irish fare.
Regular Live Music
Open daily
Monday – Thursday, 12 noon – 11.30pm
Friday, 12 noon – 12.30pm
Saturday, 10 am – 12.30pm
Sunday, 10am – 11pm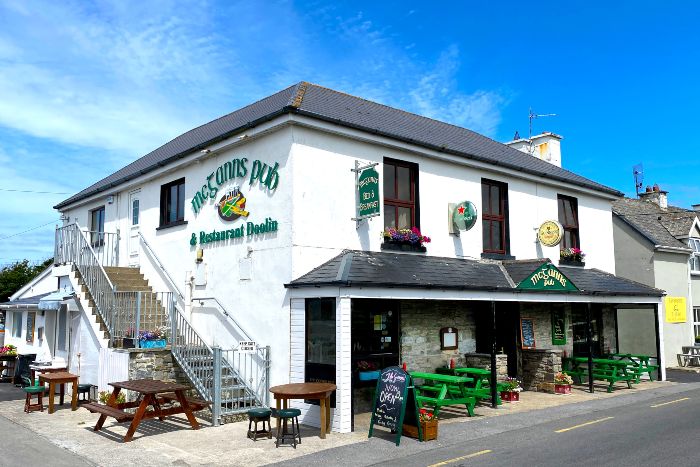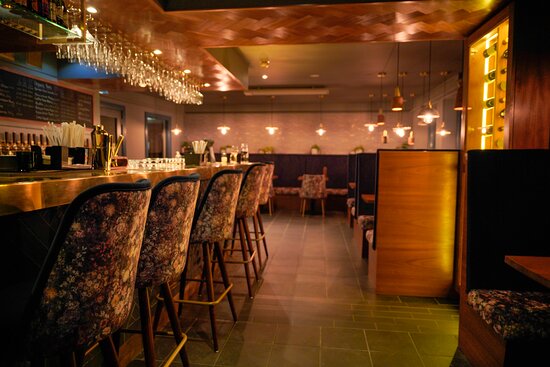 Stonewall Pizzeria & Wine Bar
Craving gourmet pizzas paired with organic wine? Look no further than Stonewall Pizzeria & Wine Bar. This vibrant spot offers an impressive selection of artisanal pizzas, expertly crafted with the freshest ingredients, alongside a carefully curated wine list.
Open Wednesday & Thursday, 9am – 5pm
Friday – Sunday, 9am – 11.30pm
https://www.hoteldoolin.ie/stone-wall-cafe-and-pizzeria.html
For a more upscale dining experience, Glas Restaurant stands out as a culinary haven in Doolin. Indulge in an exquisite 30 mile menu that combines locally sourced ingredients within 30 miles, with creative culinary techniques, resulting in a symphony of flavours that will leave a lasting impression.
Open Friday – Saturday, 6.30pm – 8.30pm for dinner
Sunday 1pm – 4pm for Sunday lunch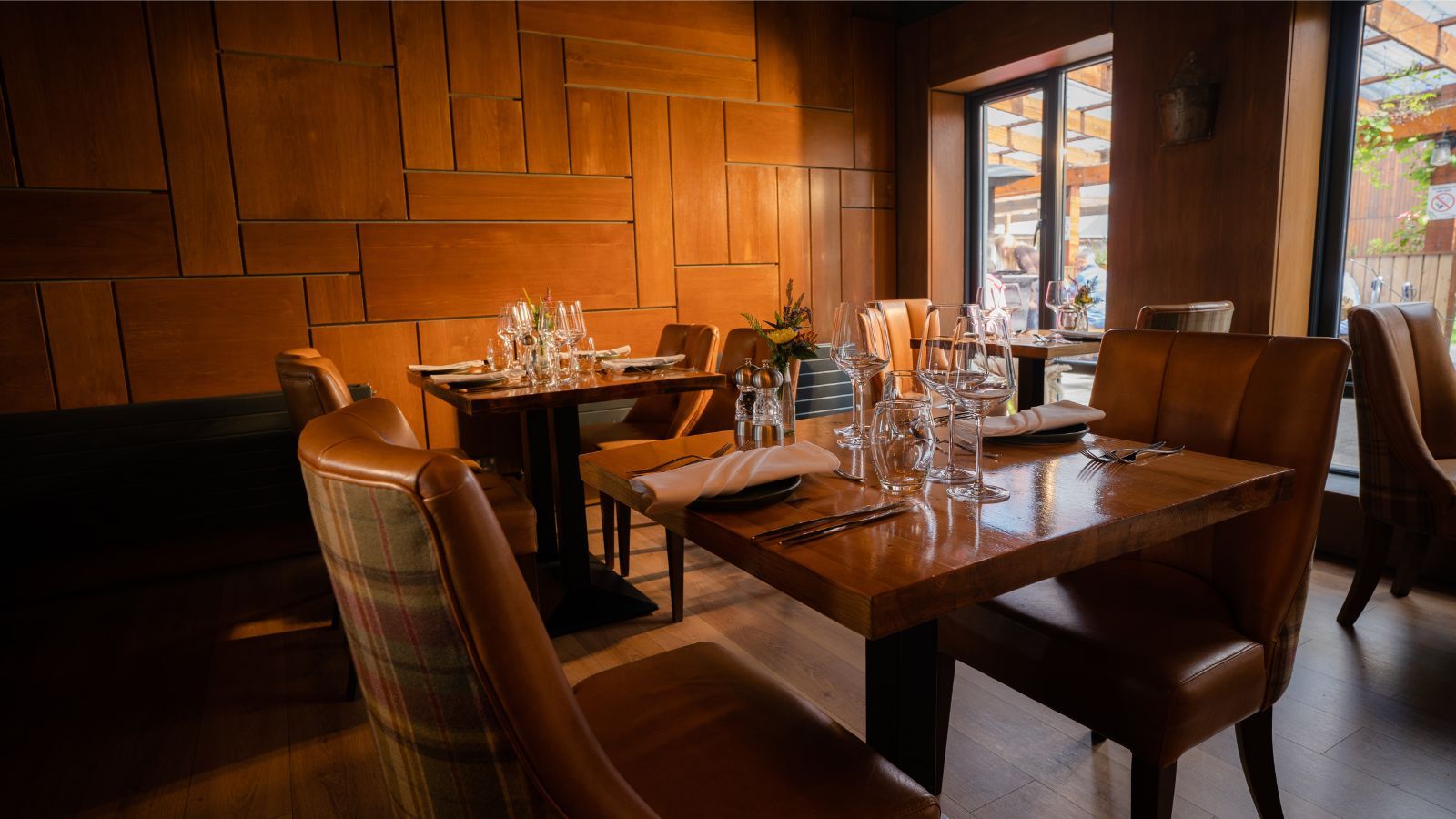 Fitz's Pub at Hotel Doolin
Enjoy a satisfying meal at Fitz's Pub, where the focus is on delivering delicious pub grub that satisfies every craving. From classic dishes to innovative interpretations, Fitz's Pub has something for everyone.
Regular Live Music
Open daily
| | |
| --- | --- |
| Thursday | 12–11:30 p.m. |
| Friday | 12 p.m.–12:30 a.m. |
| Saturday | 12 p.m.–12:30 a.m. |
| Sunday | 12–11 p.m. |
| Monday | 12–11 p.m. |
| Tuesday | 12–11:30 p.m. |
| Wednesday | 12–11:30 p.m. |
Another notable spot for mouthwatering burgers and satisfying pub food is McDermott's Pub. Dive into their delicious offerings while soaking in the warm and inviting atmosphere that defines the essence of Irish hospitality.
Regular Live Music
Open Thursday – Sunday for drinks only in the winter. Open daily from St. Patrick's Day onwards serving food.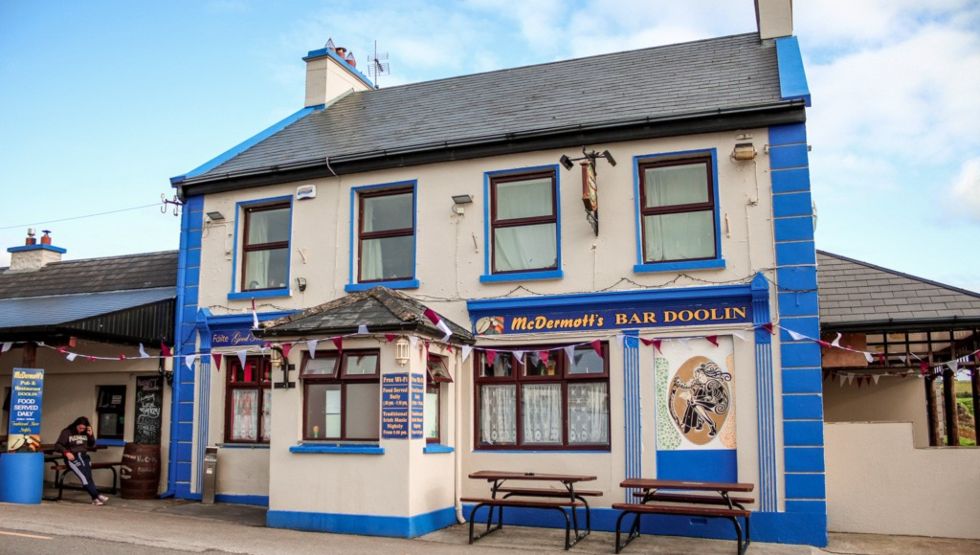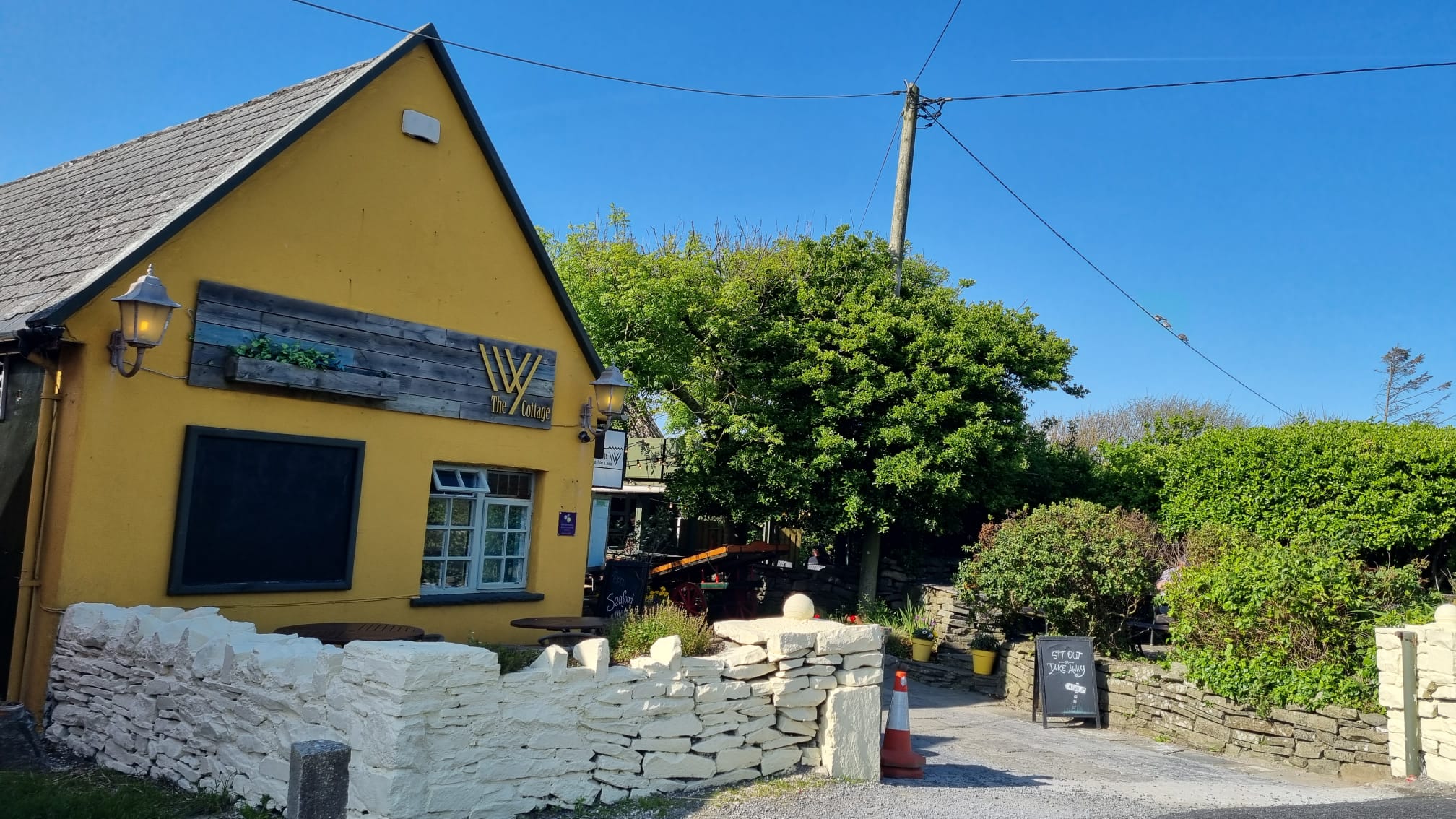 When cravings strike for a juicy, perfectly crafted burger, The Ivy Cottage is where you'll find satisfaction. Offering a great burger and a cosy ambiance, this eatery is a favourite among locals and visitors alike.
Closed in Winter, reopening in 2024
Whether you're a food connoisseur or a traveler seeking authentic local experiences, Doolin's culinary scene promises a delightful adventure for your taste buds. With its diverse range of dining options, from charming pubs serving traditional Irish fare to upscale restaurants showcasing refined flavours, Doolin invites you to savour the rich tapestry of Irish culinary delights against the backdrop of its stunning natural beauty.
Plan your culinary journey to Doolin today and let your taste buds embark on an unforgettable exploration of flavours and aromas that capture the essence of this enchanting Irish village and the Burren region.