Anthony's Restaurant at Doolin Inn
Both residents & non-residents are welcome to dine in Anthony's
Anthony's is a brand new restaurant located in Doolin, Co. Clare at Doolin Inn – a 22 bedroom modern country house in the heart of Doolin and the Burren, on Ireland's Wild Atlantic Way. Located at the start/finish of the Cliffs of Moher Walking Trail it is the ideal place to catch a quick snack, an espresso, or pick up a picnic for your day's adventure. In the evening catch a sunset on the terrace, dine in our spacious restaurant and catch up with friends over a creamy pint or sip a glass of wine or hot chocolate by the stove fire with a good book.
Recommended in the Georgina Campbell Guide Ireland
The spacious restaurant is split into 5 dining areas with private dining room options for small groups, enabling two meters between tables with comfort and atmosphere. It features large floor-to-ceiling windows, an extensive outdoor seated terrace, a hidden garden, free wifi, and ample free parking in the centre of Doolin overlooking Fisher Street and out to sea. Anthony's is the ideal local spot to relax in, in the heart of Doolin.
Open Times & Reservations
Our brand new 50 seater evening restaurant is bright and spacious and overlooks the village and out to sea – the terrace is a particularly special setting on a warm evening. We expect all our guests to have a relaxing, dining experience and so pre-booking is recommended in order to help us space our tables whilst keeping the ambiance. 
Special dietary needs are catered for. Please state if you have any dietary requirements on your reservation. Anthony's is open to guests and the public. Pre-booking required, walk-ins accepted where possible.
Dinner served Tuesday - Saturday, 5.30pm - 9pm
Drinks in the bar served Tuesday - Saturday, 3pm - 11pm and Sunday - Monday, 5pm - 11pm.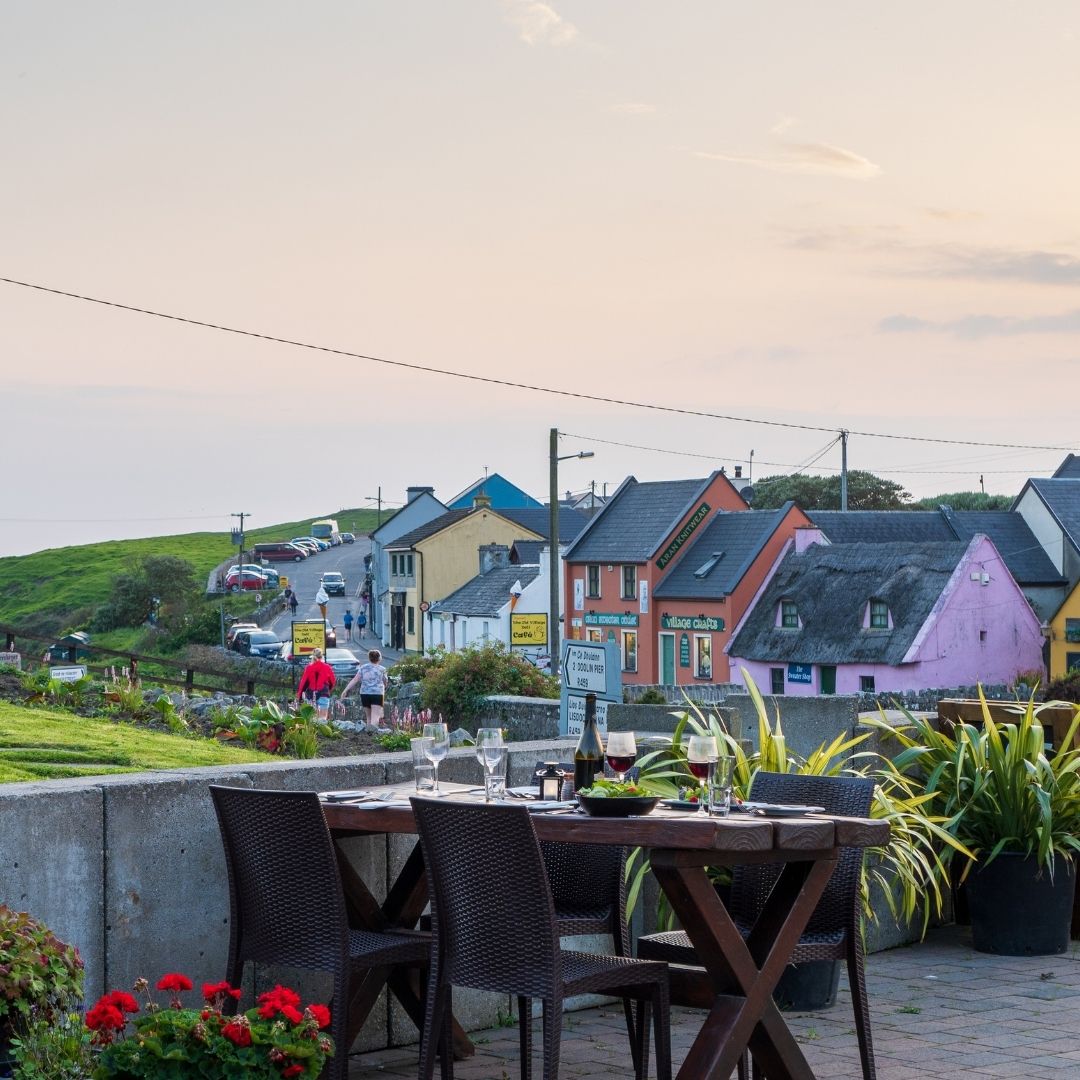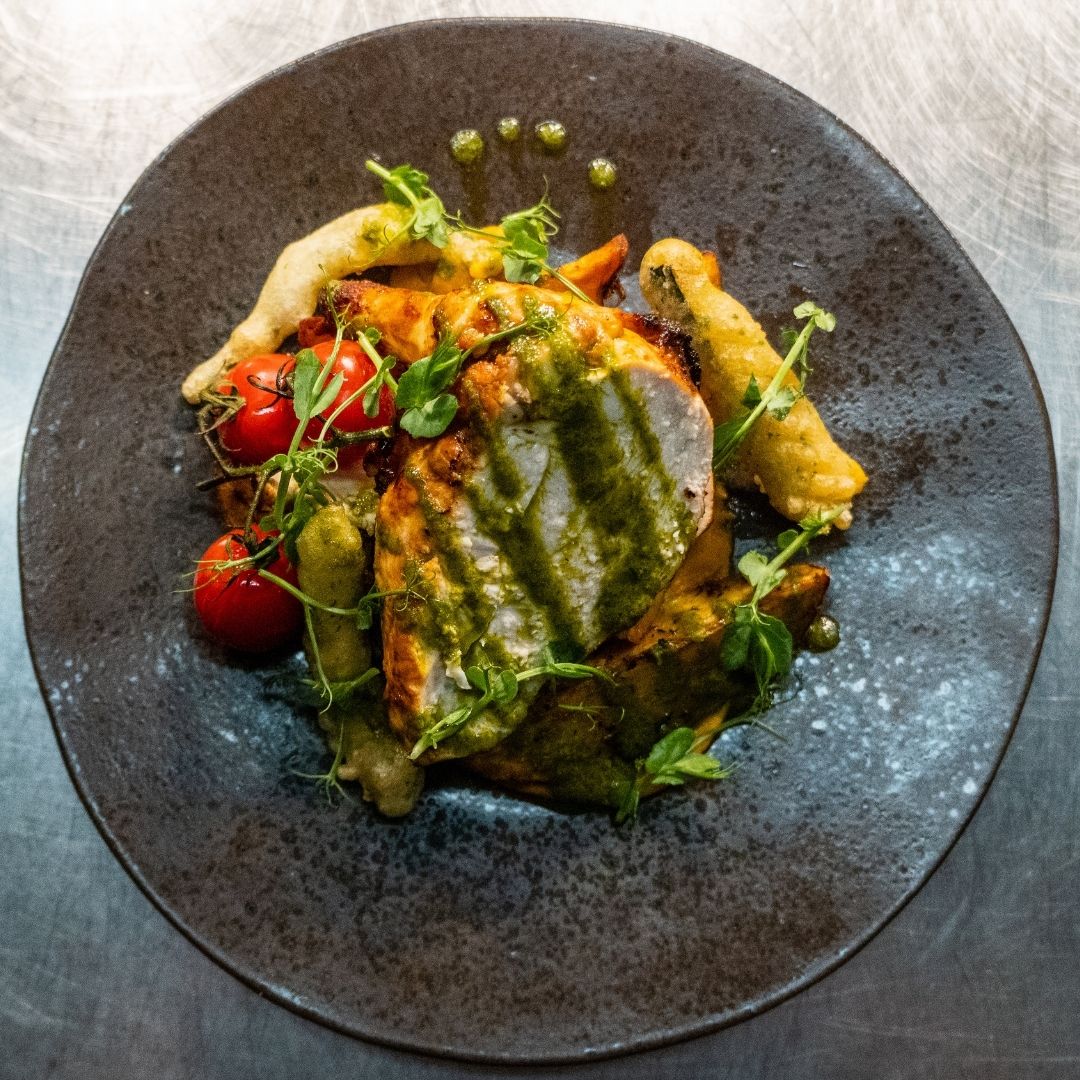 Experience a taste of the Burren along Ireland's Wild Atlantic Way, at Anthony's in Doolin. Here you'll enjoy some of the freshest taste experiences around, with local artisanal produce being at the core of our food ethos. Our seafood is freshly caught by local fishermen, our herbs and veggies are grown in our polytunnel and where possible, sourced from local growers and foragers, and our meat all hails from local farmers around the Burren and west of Ireland region. – Traditional, flavoursome, wild and fresh. Natural, wholesome, comforting, and oh-so delicious. These are the foods and flavours of the Burren – and they're reflected in the food we put on your table here at Anthony's, celebrating sustainability along Ireland's Wild Atlantic Way.
The Burren – its People, its Land and its Shores..
Anthony's draws its inspiration from the Burren – its local farmers and growers of fresh produce, its wild and lunar landscape, and last but not least, its seaboard along the west of Ireland. For many centuries, musicians, poets, writers, painters, and many more have drawn inspiration from the land to enrich their works of art, lyrics, and literature. At Anthony's, our Head Chef Tomas Walsh & his team also have this same connection, love, and respect for the land, which is evident in their work. Each dish tells a story and that is what makes the food experience so unique to the Burren.