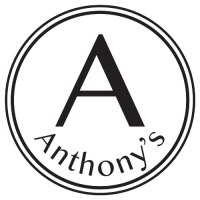 Launched in July 2020, Anthony's is a 80 seater restaurant located in Doolin at the Doolin Inn – a 22 bedroom modern country house in the heart of Doolin and the Burren.
Experience the foods and flavours of the Burren – these are reflected in the dishes we place on your table here at Anthony's, celebrating sustainability along Ireland's Wild Atlantic Way.
Anthony's Opening Times:
Open seasonally from 1 March – 12 November
Click here for alternative places to eat locally in Doolin during the winter.


- Recommended in the georgina campbell guide

Inspired by the Burren
Inspired by The Burren's natural produce and scenery to deliver exceptional dining with great flavour.
Anthony's is a haven for local, creative food, handcrafted cocktails and impeccable Burren coffee. Championing all the best the Burren has to offer, Anthony's is partnered with a multitude of local food purveyors.

View Menu
Reservation
Opening Times & Reservations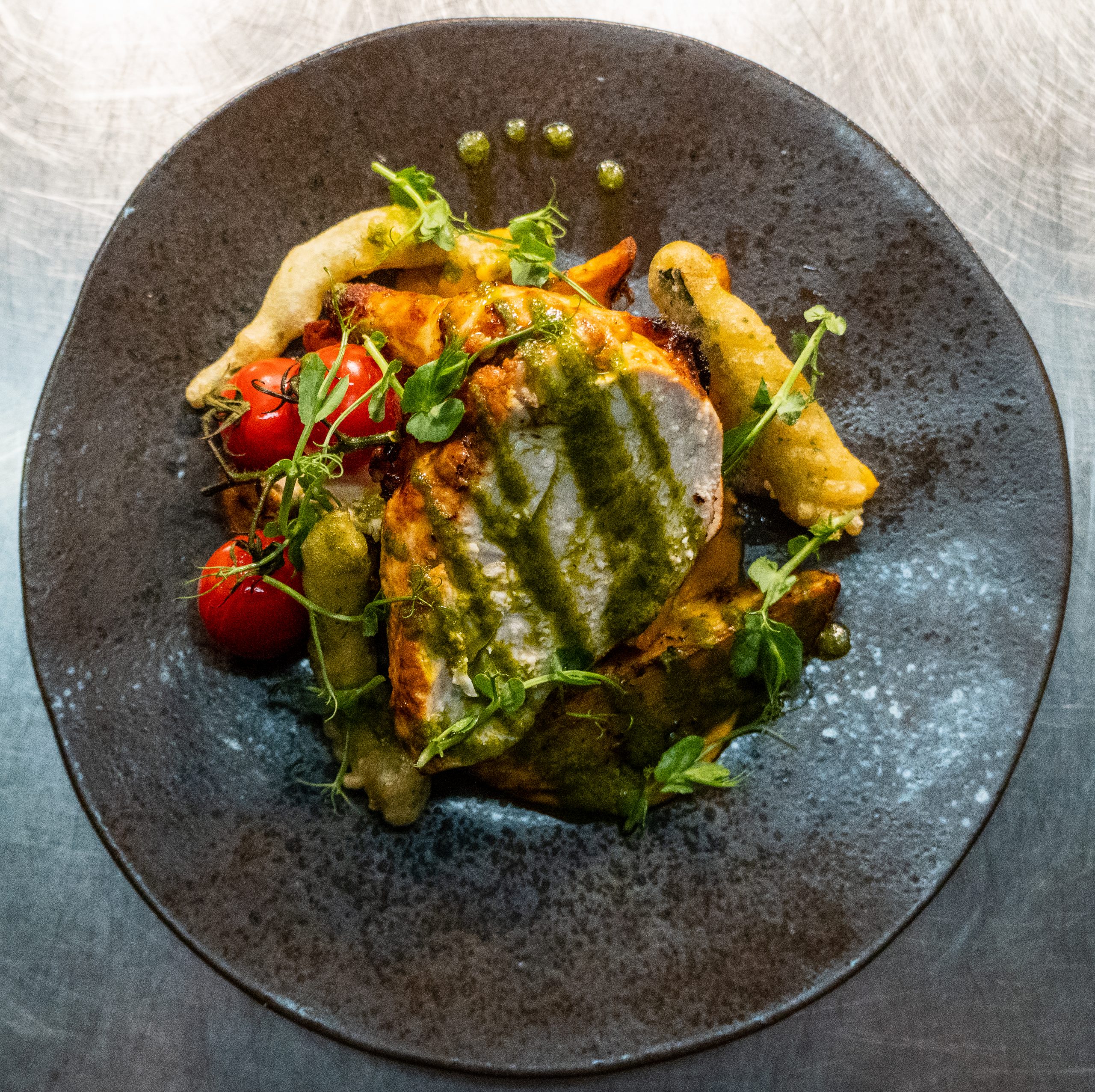 Although located in the centre of the village, we are surrounded by green fields and our gardens. With a large terrace and lawn to sit out and catch an evening sunset with a classic gin and tonic.
– A focus on local produce from the Burren and West of Ireland Region
– 80 seater restaurant with outdoor terrace for 70 more – max 140
– Open to the public and in-house guests for dinner 
– Conference and private dining facilities where we focus on one group and their goals
– Full wine & cocktail menu
– Sunsets setting on the ocean horizon behind the village
– Open year-round. Seasonal opening hours apply.
– Free on-site car parking.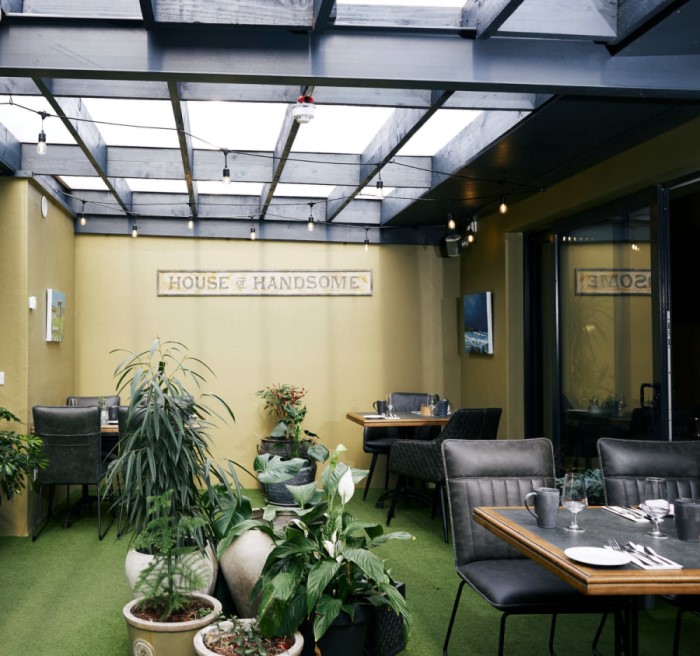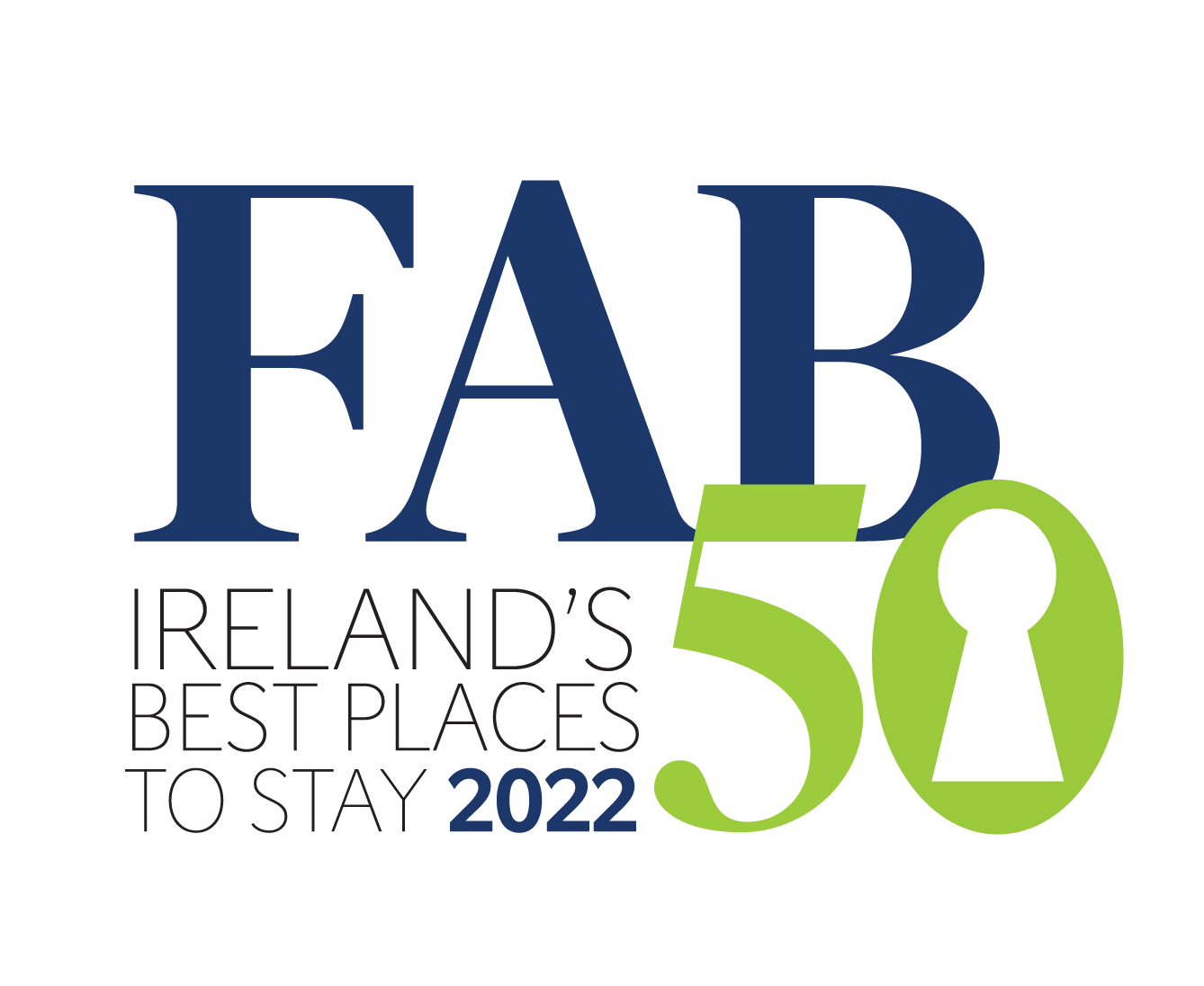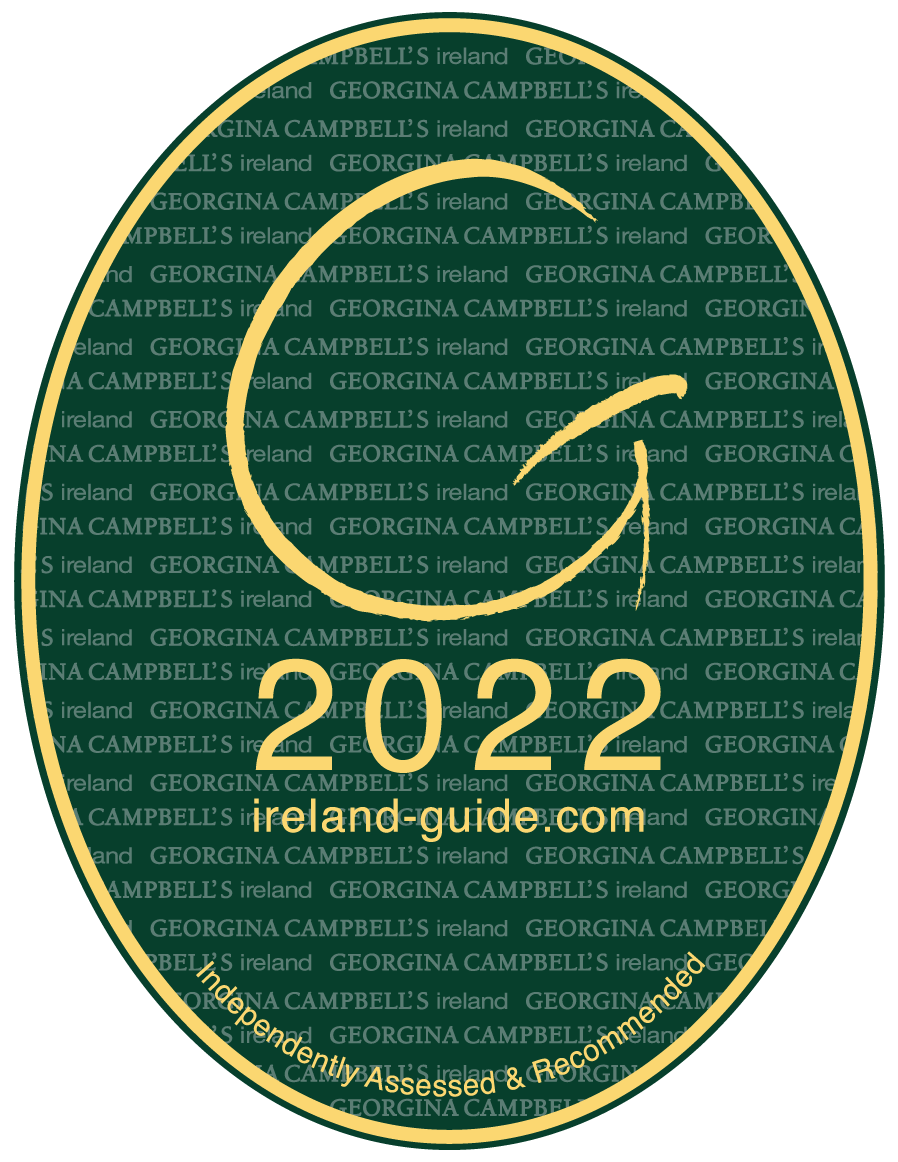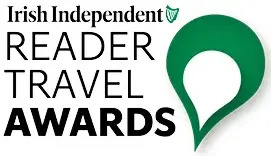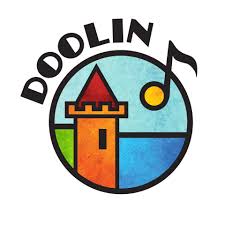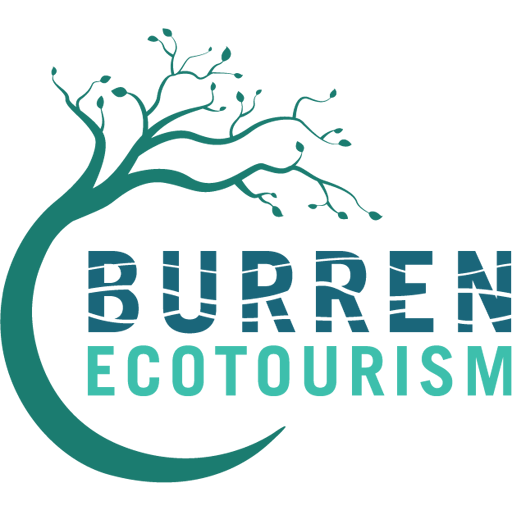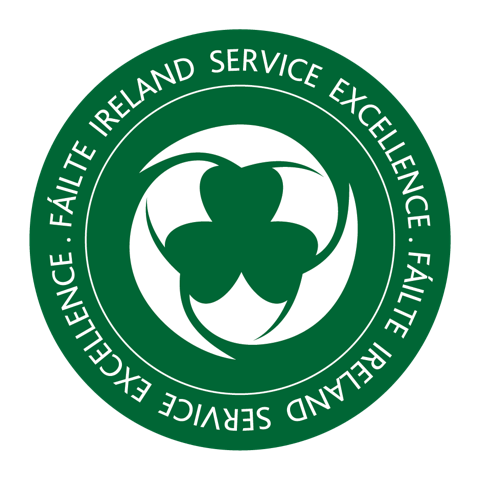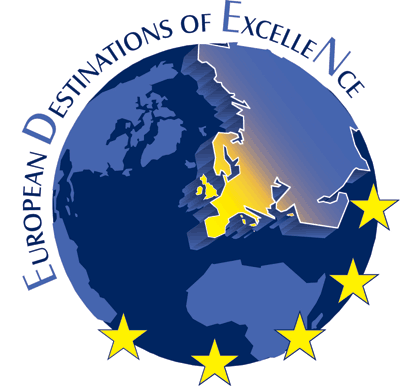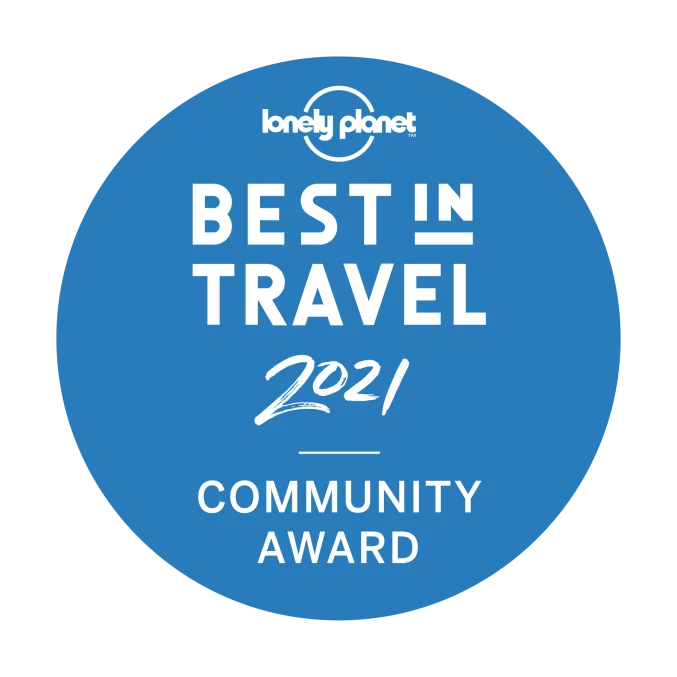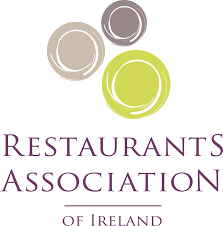 The Burren – its People, its Land and its Shores..
Anthony's draws its inspiration from the Burren – its local farmers and growers of fresh produce, its wild and lunar landscape, and last but not least, its seaboard along the west of Ireland. For many centuries, musicians, poets, writers, painters, and many more have drawn inspiration from the land to enrich their works of art, lyrics, and literature. At Anthony's, our Head Chef Tomas Walsh & his team also have this same connection, love, and respect for the land, which is evident in their cooking. Each dish tells a story and that is what makes the food experience so unique to the Burren.
Experience a taste of the Burren along Ireland's Wild Atlantic Way, at Anthony's in Doolin. Here you'll enjoy some of the freshest taste experiences around, with local artisanal produce being at the core of our food ethos. Our seafood is freshly caught by local fishermen, our herbs and veggies are grown in our polytunnel and where possible, sourced from local growers and foragers, and our meat all hails from local farmers around the Burren and west of Ireland region. – Traditional, flavoursome, wild and fresh. Natural, wholesome, comforting, and oh-so delicious.
Our 80 seater restaurant is bright and spacious and overlooks the village and out to sea – the terrace is a particularly special setting on a summer's evening.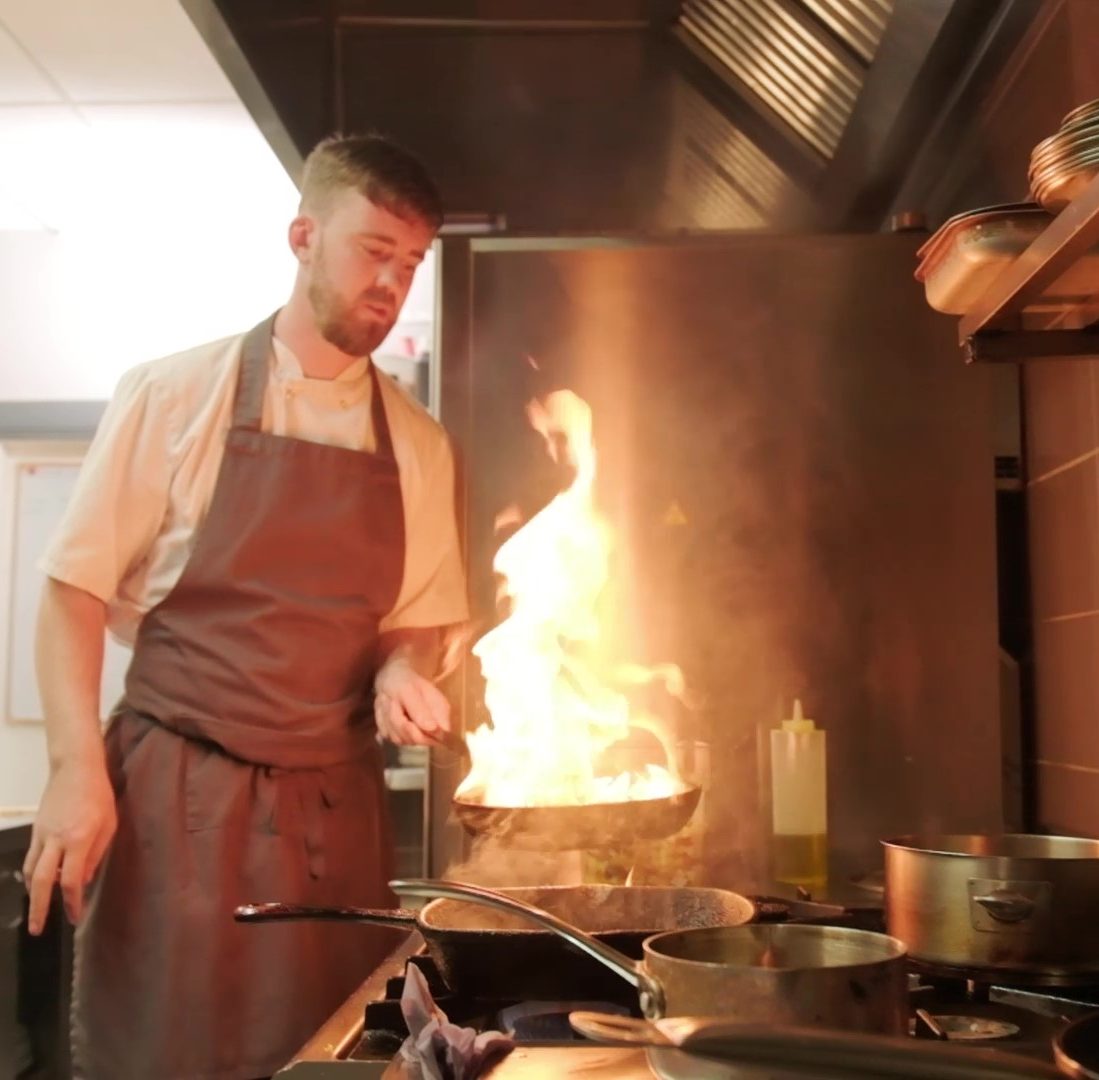 Delicious food & very friendly staff
"A beautiful little gem in Doolin. I had the Fish & Chips, and oh my, what a treat. The batter was amazing, but to get the fish itself so right, perfectly cooked and full of flavour, amazing."

"Not only was the food absolutely exquisite, the service was fantastic too. We only dropped in for brunch one of the days but returned for dinner and brunch the following day as it was so good. You really won't find better food in Doolin."