Phillip Morrison runs his own art gallery in the seaside town of Lahinch, County Clare and for a number of years also had a gallery in Doolin.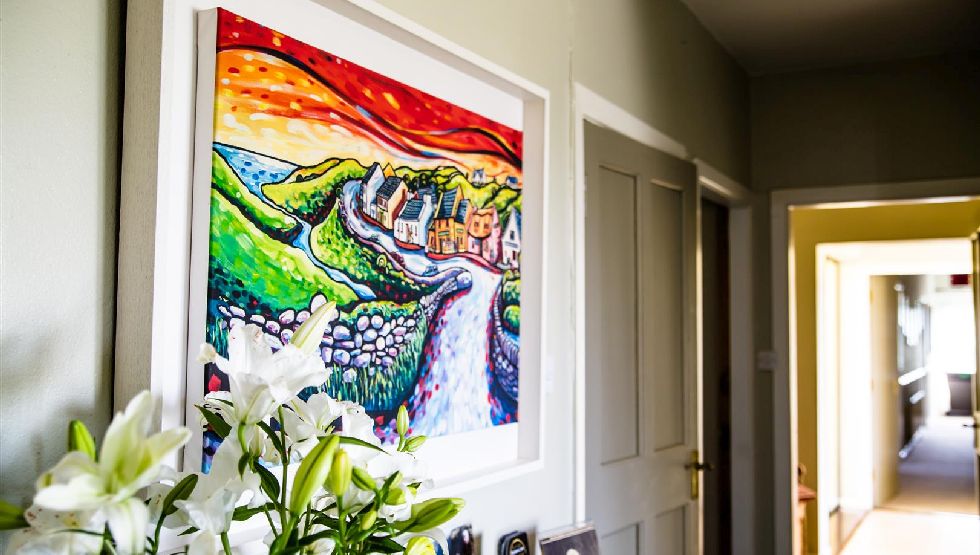 Visit Phillip Morrison's Gallery
Growing up in a small seaside town (Tywyn, Gwynedd) in West Wales, his love of the sea has always been evident in his work. Today he finds inspiration in his surroundings in the West of Ireland, be it an old tractor making it's way down a country boreen, or the surfing culture in his adopted County Clare.
His art is almost impossible to categorise. It is undoubtedly his lively work with their jewel-like colours and confident lines which has moved so many art lovers. Phillip is known for his quirky style, the use of bright colours and interesting shapes creating a sense of movement that have now become his hallmark. Full of humour, optimism and intensely personal the paintings celebrate the spirit of the places they capture.
Doolin has been close to Phillip's heart since running his art gallery there, he was blown away by the support he received by the local community and businesses alike.
To see more of Phillip's work, you can view his gallery (No 2 Kettle Street, Lahinch, next to the Pharmacy), where he sells prints and originals or check out his website at http://www.phillipmorrison.com