O'Brien's Crafts & Knitwear can be found in the heart of Doolin, right beside the historic O'Connors Pub, a five minute walk from the pier. We are a 250 metre walk from the public bus stop. We would love the opportunity to share our special selection of arts, crafts and Knitwear with you.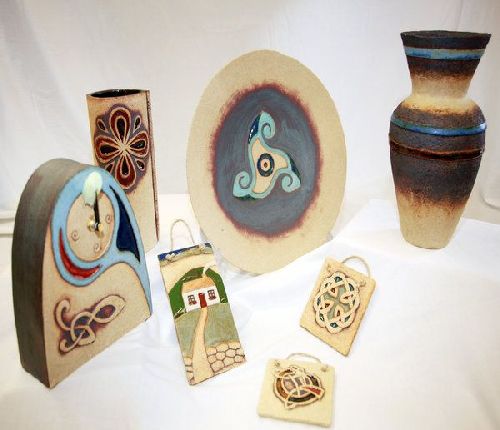 Visit O'Brien's Crafts & Knitwear
O'Briens Crafts and Knitwear is a small, family run business located in the heart of Doolin. From the moment you enter our shop you will know that this is the place to find that unique gift for yourself or your loved ones. Our shop is bright and spacious, with customer comfort in mind. Its modern contemporary design is a perfect backdrop for the range of quality goods on sale here.
Striving to promote high quality goods and the artistic talent that abounds here, we support the arts in the community with stocks of beautifully mounted paintings and greeting card collections of local scenes in this area.
Armorials – Why not check out if we have your family history surname. These authentic family history scrolls can be printed in minutes. They are carefully packed in a special tube for travelling.
You will find that our staff are knowledgeable about the origins of all our arts and crafts and can help you find the genuine Irish sweater or gift that suits you best.