Are you mad for trad? If so, McGanns Live Irish Music Pub is the place for you! Live Traditional Irish Music sessions run almost non stop in McGann's, Spontaneous Irish music sessions can start at any time.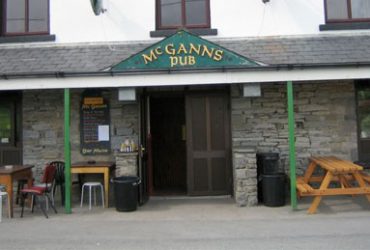 Visit McGann's Bar & Restaurant
McGann's Bar & Restaurant is located in the heart of the village and is famous for the very best of traditional music played which is played nightly, a great pint of Guinness to wash down a hearty meal, which has been served by local friendly staff. McGann's pub is open all year round and it offers Bed & Breakfast accommodation. McGann's offers a breakfast, lunch and evening menu all year round and can cater for private tours and parties. McGann's Pub runs a series of events during the calendar year such as 4th of July Party, Cuisine from Around the World in November to a New Year's Eve Party.
Award winning food is served in the bar 7 days a week. Tempt yourself with a lunch menu, which operates daily from 12.00noon to 17.00pm and thereafter an extensive bar food menu is available until 21.30pm.