Team Events & Meetings in Doolin, Ireland
Planning on holding a team event or meeting in Doolin, Ireland? Doolin Inn is the ideal venue for conferences, meetings and team events – a modern country house inn and restaurant surrounded by a large terrace overlooking the village, and boasting 4* quality hotel accommodation with 22 bedrooms, located in the centre of Doolin village. Facilities include a large dining room and a conference/meeting room catering for up to 24 people, which can also be used as a wellness studio (up to 15 people). The conference room has everything you need for your event, including wifi and audio-visual technology, seating and a drawing board. Free wifi, free parking and storage areas are also provided. Breakout rooms are available for exhibitions, banqueting, etc up to 100 PAX.
Doolin Inn has everything to suit individual tastes and our team of highly skilled professionals will go above and beyond to meet your group's needs and requirements.
The venue is also just under an hour's drive from Shannon airport which serves as the main airport for the region, with incoming flights from the UK, North America, Canada and Europe.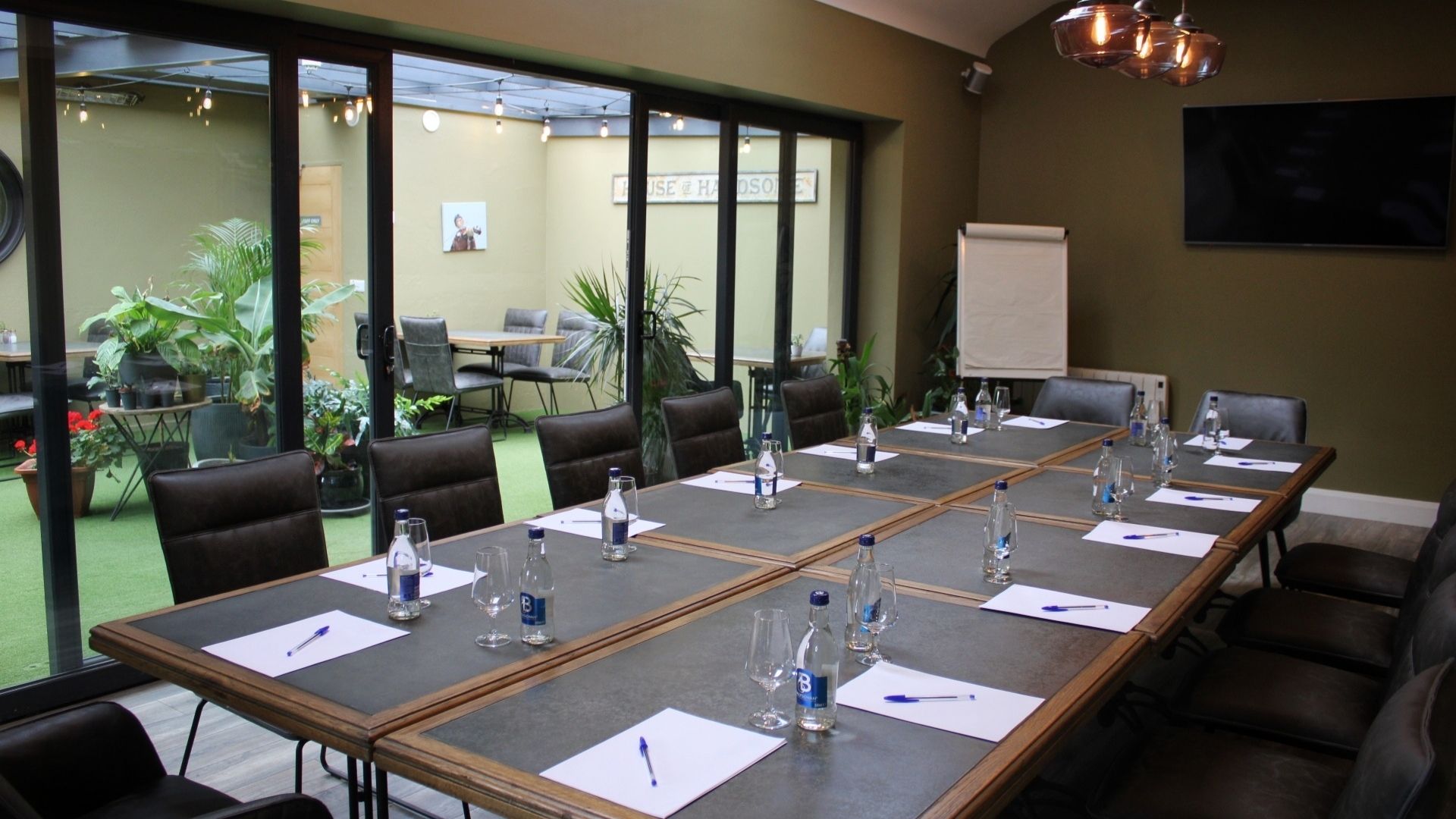 Located along Ireland's breathtaking Wild Atlantic Way, in the heart of Doolin at the start of the Cliffs of Moher Coastal Trail.
Ideal Location
At the start of the Cliffs of Moher Trail and within walking distance of Aran Island Ferries, Cliffs of Moher Cruises and all Doolin Pubs, Restaurants and Shopping.
Unique Experiences
We can arrange buses, airport transfers and meals. Our guests can also enjoy discounted rates on a selection of local activities & attractions that we are partnered with, to make your group trip memorable & unique.
Group Facilities
We have all the facilities of a modern country house hotel, such as: private en-suite rooms, café restaurant & dining area, conference room, free wifi, free parking, storage areas, and more.
Local Expertise
Benefit from our 20 years' experience in the tourism & hospitality industry. Our team is passionate about Doolin offering local stories, recommendations and insider tips.
Group Transport
We can arrange public or private group transport for you at excellent rates from our local partners – 8, 16, 28 & 50 seater buses available for hire.
Bespoke Team Events & Meetings – Brochure
Please download our team event brochure below to find out why Doolin Inn is the perfect setting for your team event. Then get in touch to build your bespoke package.
"Thanks again to all involved, it was a super trip from start to finish. The Doolin Inn is such a great place to stay, Anthony and the staff were really friendly and couldn't do enough for us. I will definitely be arranging a trip back."
~ Gareth Lloyd
Project Manager, CJK Engineering
Discover Your Destination
Watch this video by Doolin Tourism, and discover why Doolin is the perfect destination for your Group Trip in Ireland.
Fill out our contact form and let us help you arrange your bespoke Group Trip to Doolin, Ireland.