Irish Crafts offers the best made in Ireland gifts.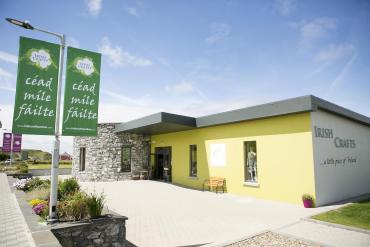 Visit Irish Crafts
We hope you are ready for a different type of shopping experience; our focus here at Irish Crafts is sourcing beautiful crafts, gifts & knitwear from small independent crafters throughout Ireland.
Our constantly expanding range includes handmade glass, pottery, wood, stone, turf & slate. We also offer a classic collection of traditionally handwoven Irish Linen as well as Luxurious Wool Cushions, Rugs & Throws from the finest Irish weavers.
Take time out to sit by the fire in our Library where we house an array of books, prints & wall art or browse our wonderful collection of costume, silver & gold jewellery to suit all tastes. Of course an extensive range of traditional & contemporary Irish knitwear, clothing & accessories awaits you too.