Hanne T Fisker is a local artist based in the Burren, Co. Clare.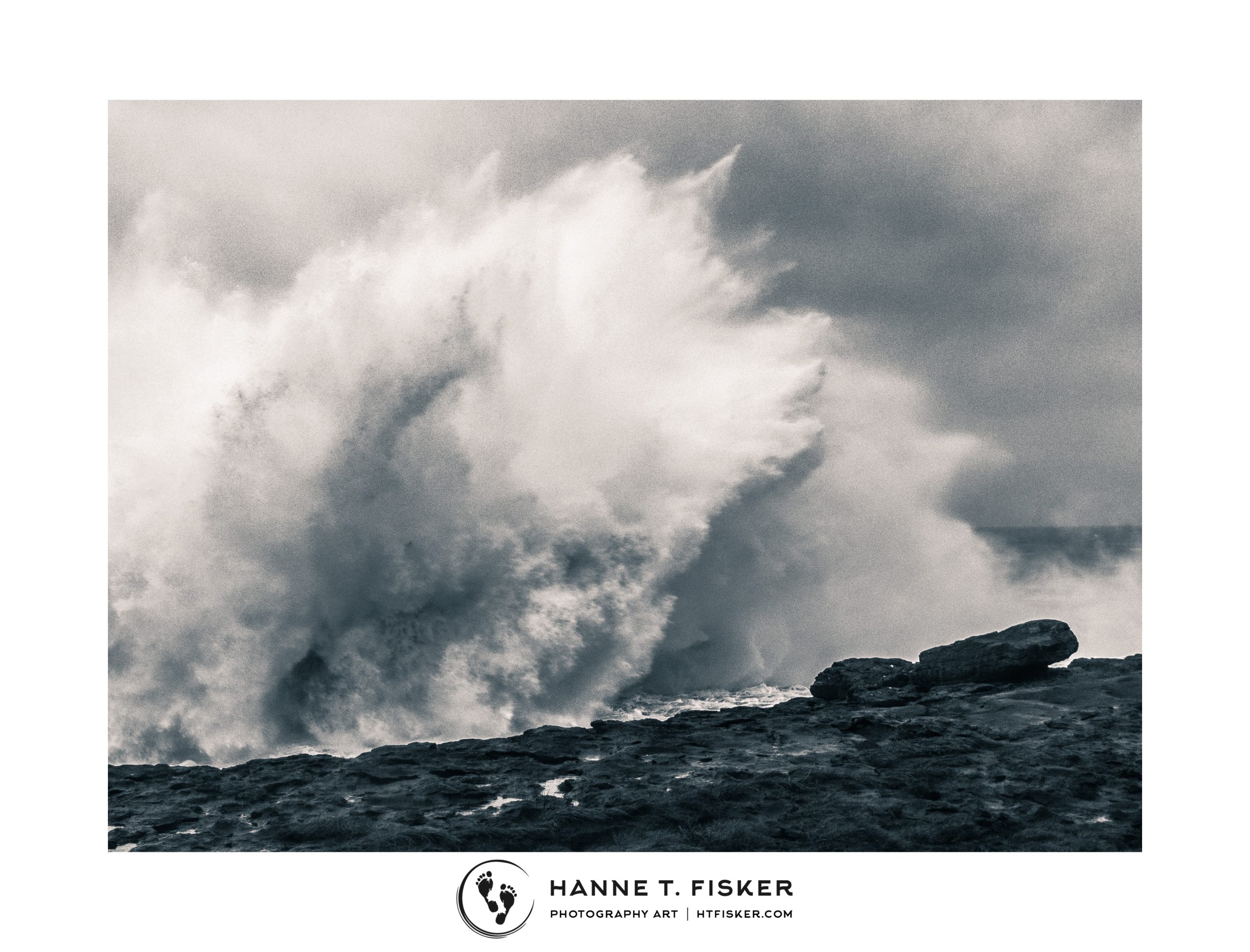 Hanne T. Fisker Photography Art
​
Hanne T Fisker is a local artist based in the Burren, Co. Clare. You can find a collection of Hanne's work in Anthony's restaurant at Doolin Inn. All pieces are for sale, and guests of the inn receive 5% off. Just browse the walls at Doolin Inn and ask a member of staff if you would like to purchase some of the artwork. 
All Hanne's work can be bought directly off the walls.
Signed archival prints meant to last a lifetime are framed in a handmade solid oak frame with art glass (UV-protective and non-reflective) and with an acid free mount. Attention to detail and
quality is second to none and are 100% supporting and created in close collaboration with small local independent Irish businesses and with an environmentally friendly conscience.
Artist Bio
  ​
Hanne T. Fisker is a visual artist living in the Burren, Co. Clare.
In 2008 Hanne gave away her belongings, packed a suitcase and left Denmark – her country of origin, and became a nomad. Behind her was a world of elite sport and academia. In front of her was the great unknown. Little did she know the compass rose was pointing towards Co. Clare and a life as an artist…
Mile upon mile she wandered; through forests and deserts, climbing rough and steep mountains and watched with awe roaring seas and calm shores, tranquil lakes and flowing rivers, mists and moons, rainbows and raindrops, birds in flight and looked into the gentle eyes of a horse.
Somewhere along the way Hanne picked up a camera.
The day she reached the edge between land and sea of Co. Clare, she knew she had found home. It was the year 2011. Here her love of photography and care for the natural world deepened as she explored the Burren and the Cliffs and all the spaces and animals in between.
One photograph became many and one day in 2015, she was ready to share the natural worlds she sees and senses through her lens with a greater and perhaps more appreciative audience than her fluffy rescue cat aka Her Ladyship…
Hanne believes in supporting local and being gentle with nature. All her artwork and materials are as Earth-friendly as at all possible and are 100% sourced and produced in close collaboration with small independent Irish businesses with an environmental conscience.
Website: www.htfisker.com
Facebook: https://www.facebook.com/htfisker/
Instagram: https://www.instagram.com/hannetfiskerphotography/