The Cocktail Club @ Anthony's
Introducing our brand new Cocktail Club at Anthony's... Dine at Anthony's during cocktail hour throughout October and November and receive a FREE COCKTAIL. 
Just walk in or book a table during the times below and you'll be served a cocktail of your choice to your table.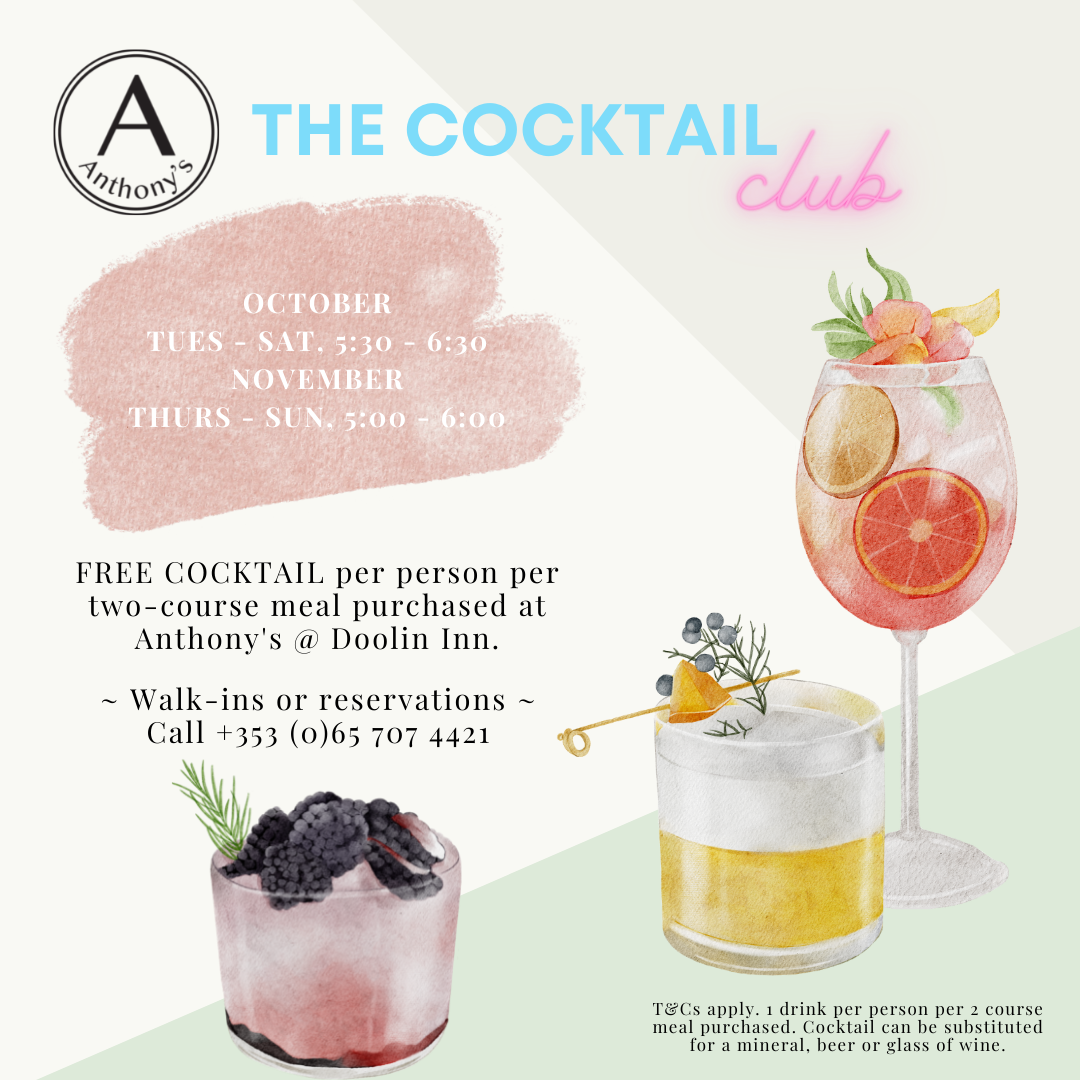 October: Tuesday - Saturday, 5.30pm - 6.30pm
November: Thursday - Sunday, 5.00pm - 6.00pm
Dine during the times above and receive a free cocktail per person per two course meal. Full cocktail club menu available. 
Walk-in or book a table on +353 (0)65 707 4421 or fill out a dinner reservation request form via the button below. See you at the cocktail club!